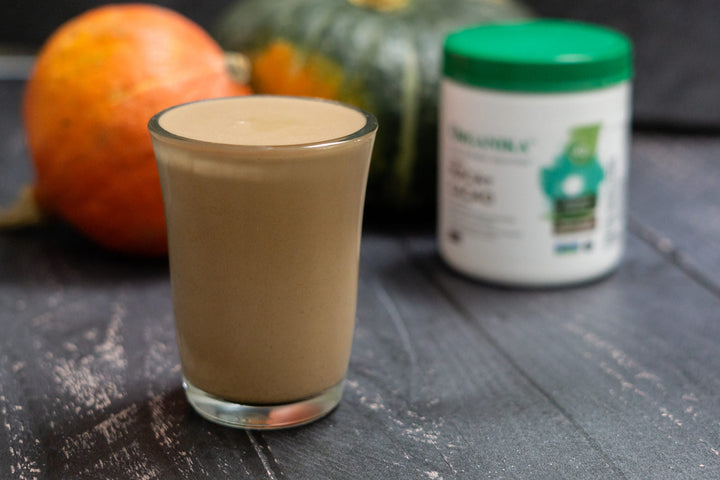 Add decadence to your morning with this maca mocha recipe! This enhanced version of a classic mocha will have you energized for the whole day while simultaneously supporting your adrenal and hormone health. Make it plant-based by removing the collagen and using non-dairy milk. 
PREP TIME: 5 minutes COOK TIME: 0 minutes YIELD: 1 Superbrew Coffee
INGREDIENTS
:
1 cup (250mL) hot brewed coffee

3 tsp (15mL)

MCT Oil Powder

1 tbsp (15mL)

Enhanced Collagen Original

1 tsp (5mL)

Maca + Cacao Powder

2 tsp (5mL) sweetener of choice (coconut sugar, maple syrup, honey, etc)

1 pinch sea salt (optional)

½ cup milk or non-dairy unsweetened milk (oat, hemp, almond, cashew, etc)
HOW TO
:
Add MCT Oil Powder, Enhanced Collagen Original, Maca + Cacao Powder, sweetener, and salt, if using, in a mug. Top with hot coffee and mix well. A handheld milk frother works great for this but a spoon will do the job. 

If having hot, steam or warm milk (hint: oat froths the best). And top superbrew with steamed milk. If having cold, pour superbrew over ice and top with milk.
Tip: When mixing in collagen and other nutritional powders into your coffee, add your powders to your mug first and then add your hot coffee. Adding the hot coffee second will help your powders dissolve into your superbrew easier. A handheld milk frother also will make quick work of mixing the powders into your superbrew. 
Love this maca mocha recipe? Stay tuned for more weekly #superbrew recipes in November! ☕