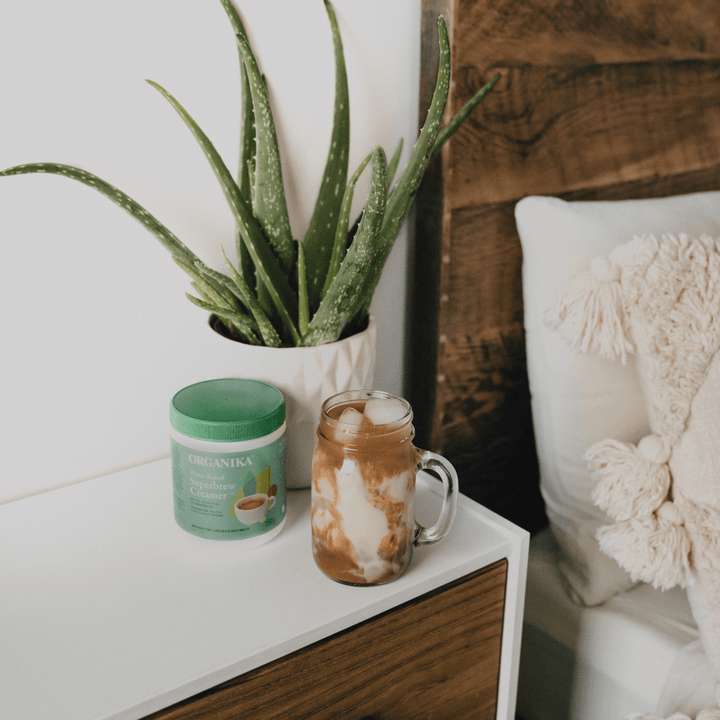 As we continue to learn the benefits of adding healthy fats to our diet, we continue to find creative ways to add them to our favourite hot beverages and meals. Adding a good source of energy, such as an avocado oil or MCT oil, will not only add taste, but will provide you with awesome benefits that will help both your body and mind function optimally.

Dietary fat has had a bad rap for far too long. We now know that consuming healthy fats helps brain functioning, protects the health of our skin, and can be an effective and immediate source of energy. Good fats can be a rich source of vitamins, such as A and E, and can even lower overall body inflammation. Plain and simple, fat does not make you fat. When using the right fats, it will benefit your overall health!
Coffee + healthy fats = a win for your health!
A recent trend that I believe is going to stick around is adding fat to your morning coffee. Adding healthy fats such as MCT oil, coconut oil, and avocado oil to your coffee, increases energy levels, provides lasting satiety (feeling of fullness), soothes digestion, and may even give some mental clarity.

Organika's Superbrew Creamers are a simple and tasty way to enhance your intake of healthy fats with your morning coffee. They now offer a Plant-based Superbrew that is loaded with benefits! Avocado oil replaces the butter in this blend and provides a rich source of vitamins. This combination may protect the health of your heart, and is great for healing and maintaining skin health!

Finding a fun morning blend that works best for you is only getting easier now that more and more options are available! Drink up and enjoy the benefits!
Cheers!