CLEAN, ALL NATURAL FORMULA
NON-GMO
HUMANELY-SOURCED
NO ADDED HORMONES
ANTIBIOTIC-FREE
KETO-FRIENDLY
Enhance Your Routine
Source of collagen types 1, 2 and 3
Improves the appearance of hair, skin, and nails
Helps maintain healthy joints and bones
Supports gut health
Aids in the recovery of lean muscle mass
9 g of protein per serving
Collagen is the most abundant form of protein in our body, providing it with strength, elasticity, and tone. Organika's Keto Collagen Bone Broth powder is an all-encompassing superfood that provides all the main types of collagen: type 1, 2, and 3.

Type 1 Collagen primarily goes towards the health of our hair, skin and nails; this type is found in fish skin and scales as well as bovine hides.

Type 2 Collagen works best at building connective tissues, ligaments and cartilage, and is found in poultry bones and cartilage.

Type 3 Collagen builds muscles and organs and is found in bovine hides.

Sustainably sourced from cattle, fish, and poultry, Keto Collagen Bone Broth is free of added hormones, antibiotics and GMOs
Customer Reviews
Write a Review
Ask a Question
09/22/2023
Vicky A.

Canada
I recommend this product
Not what I thought
There is barely any flavor in this "bone broth ". I've used others that are flavourful, low in calories and are keto friendly. Please note that every other organika product that I ordered is excellent.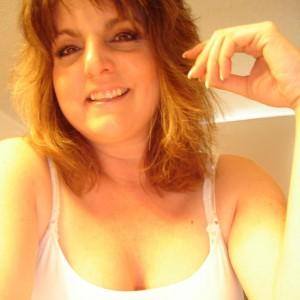 LS
07/19/2023
Laurie S.

Canada
I recommend this product
I couldn't stand the taste
I gave it away .. I could not stomach it. Tasted awful. So I gave it away….
Hi there! Thank you for taking the time to share your feedback about our product. We apologize for the unpleasant experience you had with it. We understand that taste preferences can vary significantly from person to person, and we're sorry to hear that the product's taste did not meet your expectations. We're sorry that the product didn't work out for you, but we hope that the person you gave it to will find enjoyment in using it. Thank you-Stephanie CX team
07/09/2023
Jennifer G.

Canada
I recommend this product
Not as good as others
I love the chicken bone broth that Organika makes. This one is different. Easier to mix, but I didn't feel it did anything whereas the chicken in the yellow container was great. Would not buy this one again
12/01/2022
Laina A.

CA
Collegian Bone Broth excellent
Couldn't be more happy with the results of this product. It is effective and blends easily in my power drinks.
These Products Might Be Great For You Too
Chicken Bone Broth Protein Powder
High in collagen & essential nutrients for healthy gut, joints & energy
3 flavours available
Beef Bone Broth Protein Powder
High in protein, collagen & essential nutrients for healthy gut, joints & energy
2 flavours available
Full Spectrum Collagen
Multi-Sourced Collagen Powder