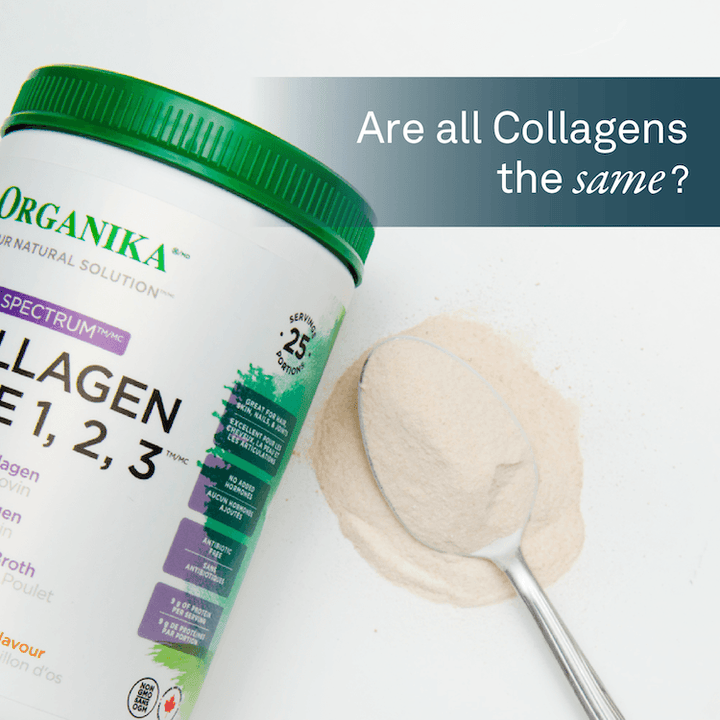 Are all Collagens the same? – How to choose the right collagen product.
Collagen is the talk of the health industry, and so it should be! Collagen packs a bunch of numerous health benefits, such as:
healthy skin, hair and nails
slowing down the effect of osteoarthritis
reducing joint injuries
supporting gut health
Let's also not forget that collagen contains over 17 different amino acids, making it the cleanest source of various key amino acids; each with various functions in the body.
Collagen is awesome, check!
Collagen supplements have grown over the last few years, and now there are more choices, hefty price tags and often confused consumers on which one is right for them. So what should you be taking?
Let's begin with the fact that not all collagens are the same! There are various formats of collagen supplements out there that contain specific types of collagen.
Ask some key questions and do your research
Start with doing your research on the products that you are looking at.
It's important to ask key questions to ensure that the brand you are looking for checks certain boxes.
Pro Tip: Our Enhanced Collagen line does! Plus, it's been voted Canada's best-selling collagen powder, but we aren't here to talk about that.
1) WHERE IS THE COLLAGEN SOURCED FROM?
This is a fundamental question as you want to ensure that the collagen you are consuming Is coming from a good and reputable source. Ensure the product and the company producing it are taking measures to make sure it is sustainably sourced to prevent harm to the environment and other species as well as being conscious about overfishing and fish farming.
Choosing grass-fed bovine free of hormones and antibiotics OR approved farms for chicken sources is important. Ensuring the company has certifications in good manufacturing, high-quality standards for quality and potency as well as having tested their product for heavy metals are also very important.
2) IS THIS PRODUCT APPROVED BY HEALTH CANADA?
When it comes down to choosing supplements, it is essential to ensure that the product you are wanting contains an NPN (Natural Product Number). This is an 8-digit number you can find on the packaging/bottle that is issued once the product has been sent to Health Canada to ensure it is safe for consumption. Natural health products in other countries often do not need to go through this process and is step is significant to ensure its effectiveness and safety.
3) IS THE COLLAGEN HYDROLYZED?
When you want to supplement with collagen, make sure to check if it has gone through the hydrolyzation process (an enzymatic process that breaks it down into a peptide). The reason that this is essential is because collagen is a large molecule and is hard for the body to absorb. The hydrolyzation process breaks it down into a smaller molecular weight, therefore making the most absorbable form of protein that you can uptake in the body and that is more bioavailable. Some collagen containing products or other collagens on the market that have not gone through this process have a more substantial molecular weight making it harder for the body to absorb and utilize. So you are not actually absorbing the powder or liquid you are ingesting (waste of money). Hydrolyzed collagen peptides are KEY.
Once a collagen checks all the boxes, it's really up to you to choose liquid or powder or capsules. Don't be fooled into thinking one is better absorbed than another. In fact, liquids and capsules are both made using powdered collagen peptides. You're really just choosing based o your lifestyle, what is more convenient for you to take.
Your collagen, your way.
At Organika, we offer an entire line up of Enhanced Collagen powders (many with additional benefits), as well as liquid and capsule options. 
Vegan? No problem. Although collagen cannot be vegan, we have a Plant-Based Collagen Booster to maximize your natural collagen production and protect your existing collagen from breaking down.