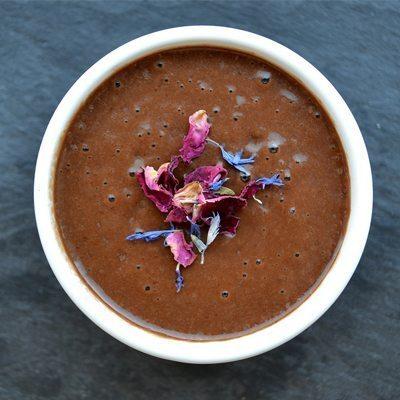 Eat + Drink
Enhance your food with Collagen
The Organika Team
Enhanced CollagenTM is 100% pure hydrolyzed collagen (peptides) that will enhance any treat, liquid, or dish and help you increase collagen in your skin and joints.
Enhanced Yogurt Parfait
Ingredients
2 tsp Organika Enhanced Collagen powder
1 cup of vanilla yogurt
2 tbsp chia seeds (optional)
½ cup of fresh blueberries (or berry of your choice)
Directions
In a parfait cup/bowl, or a mason jar, layer ½ cup of yogurt.
Mix in 1 tsp Enhanced Collagen and chia seeds into that yogurt.
Add half of your fresh berries as a layer
Repeat the process one more time to create the final layers.
Chocolate Avocado Pudding
Ingredients
2 tsp Organika Enhanced Collagen powder
2 large avocados (peeled and pitted)
½ cup cocoa powder
½ cup brown sugar (or use Organika's Coconut Palm Sugar)
⅓ cup coconut milk
2 tsp vanilla extract
Directions
Blend all the ingredients and let chill in the refrigerator for at least 30 minutes.
Toppings: cinnamon, powdered sugar, hemp hearts, chia seeds, strawberries, low-fat whipped cream.
Serve and enjoy!