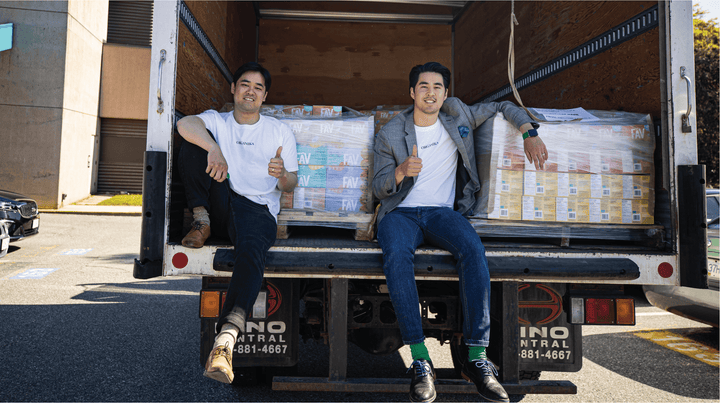 Organika News
Frontline Cookie Delivery: Giving back to our crisis workers
The Organika Team
When things get tough, we believe in giving back to those who need it most. As the COVID-19 crisis continues, all the frontline workers providing essential services are out there risking their own and their loved one's lives to keep us all safe and healthy. So our team got together to do what we know best: delivering a dose of health – with an extra side of gratitude! – to cheer on our essential workers and put a smile on their faces and their tummies.
On the morning of April 16th, our CEO and President & COO, brother duo Aaron and Jordan Chin, hand-delivered our newly launched FAV collagen cookies to the incredible frontline workers of the Metro Vancouver area, our way of giving thanks for their hard work and sacrifice during this time of crisis.
First stop: the Vancouver Coastal Health Office, who will be redistributing the cookies to our friends at St Paul's Hospital, Mount Sinai Hospital, and the Vancouver General Hospital.
Next up were BC Women's and BC Children's Hospital. The latter was a special one, as it's where both Jordan's and Aaron's babies were born!
Then, it was time for a drop-off at the Vancouver Police Department. Putting their lives on the line has been a part of their job since before the pandemic, and even more so now! They are well deserving of a little treat.
Last, but not least, we headed back to Organika's home turf for a stop at the Richmond General Hospital. Many of us in the team have been taken care of by the outstanding folks there, so we were especially happy to give back!
We donated a total of $30,000 in cookies – that's 17,000 of them! We hope these will help keep our essential service providers' tummies and hearts full for the weeks to come. To our frontline workers: we are endlessly grateful for all that you do and hope you make it through these times safely and in good health. A huge THANK YOU from the entire Organika team!
Stay safe, healthy and kind,
The Organika Team