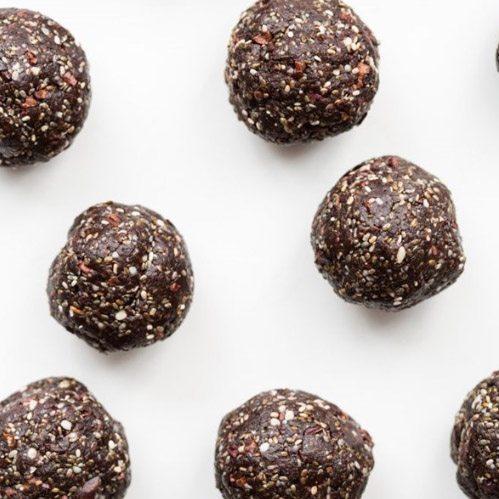 Need a boost? Load up on these fun-sized, easy-to-make, 
Maca
Cacao Super Seed Bites!
PREP 10-15 MINS | EASY | Yields 15-20
Ingredients:
1 cup pitted Medjool dates (12-13 large)
¼ cup hulled hemp seeds
¼ cup chia seeds
¼ cup sesame seeds
¼ cup Maca + Cacao powder 
½ pure vanilla extract
¼ cinnamon
¼ salt (for taste)
¼ cup raw cocoa nibs
Directions:
Add dates to a food processor, process until chunky paste forms.
Add hemp, chia, sesame, Maca + Cacao, vanilla, cinnamon, and salt. Process until thoroughly combined, pulse in cocoa nibs, the dough should be sticky.
Shape balls and store in airtight container, store leftovers in the freezer.