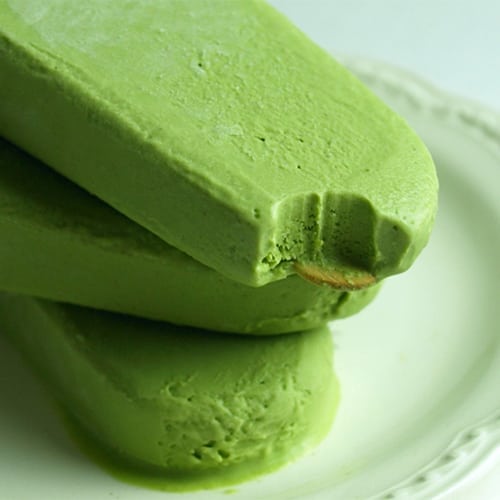 Everyone loves a nice cold treat on a hot summer's day! We've got two perfect summer ice pops recipes that everyone will enjoy!  It's sweet, easy to make, and has the nutritional benefits of collagen and matcha.
Vitality Collagen Pops
Ingredients:
Directions:
In a mixing bowl, stir together the yogurt, honey, and vanilla. Add the collagen matcha powder and whisk until smooth.
Pour the mixture into popsicle molds and place in the freezer for 4 hours or until completely frozen.
When ready, run the popsicle molds under warm water to loosen the popsicles. Remove and serve immediately.
Matcha Chia Pops
Ingredients:
Directions:
Mix collagen matcha, agave, and vanilla extract into the almond milk. Add in the chia seeds.

Place the mixture into the fridge for an hour so the chia seeds can expand. The mixture should get thicker.

Once one hour has passed, mix it up with a spoon. Divide the mixture and put them into the popsicle molds.

Freeze for three hours or over night.

When ready, run the popsicle molds under warm water to loosen the popsicles. Remove and serve immediately