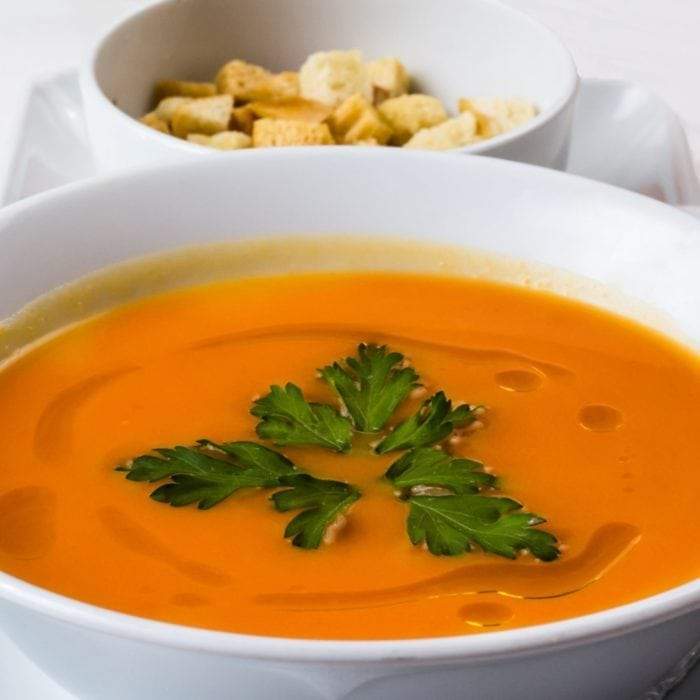 Eat + Drink
Boned Butternut Squash & Sage Soup
Ellyl-Faith Llavore
Now that summer has passed and transitioned into the fall; it's time to pull out those cozy blankets, warm mugs of hot cocoa, and that good book you've been dying to read. While all of that sounds great, there comes a time where your tummy rumbles for food and makes you question - "What's for dinner?" Here's a simple recipe for a smooth, not time-consuming soup that you can give a try using our new
Bone Broth
! Not only is the recipe quick and straightforward, it's also good for your gut along with other health benefits that you can gain from it.
Boned Butternut Squash & Sage Soup
Prep 20 minutes | Cook 40 minutes
Easy | Serves 8
Ingredients
2 tablespoons Organika's Coconut Oil
1 small onion, chopped
1 stalk celery, chopped
1 medium carrot, chopped
2 scoops of Organika's Bone Broth in 32 fluid ounces of liquid
2 teaspoons of freshly chopped sage
2 medium organic / local potatoes, cubed
1 medium organic / local butternut squash, peeled, seeded, and cubed
Directions
1. Melt Organika's coconut oil in a large pot, and cook the onion, celery, carrot, potatoes, sage and squash for 5 minutes, or until lightly browned. Pour enough of the Organika Bone Broth liquid to cover vegetables. Bring to a boil. Reduce heat to low, cover pot, and simmer for 40 minutes, or until all vegetables are tender. 2. Transfer the soup into a blender, and blend until smooth. Return to pot, and mix in any remaining broth to attain desired consistency. Season with salt and pepper. The key to good food is to enjoy it. By having good quality, slow food fast like the Bone Broth, we can take the time to be creative in the kitchen and feel better; so we can have fun cooking - and take the time to enjoy the food!