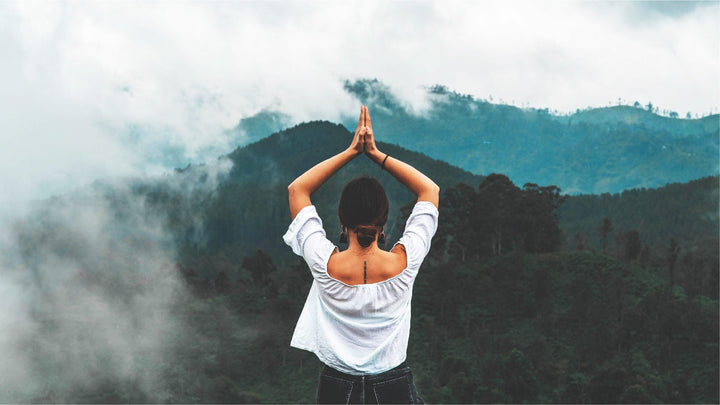 With a change of season comes a change of lifestyle. We're much more likely to spend time outside, have more sun exposure, and be more active in the summer months. While most of us love this time of year, it's important to be mindful that we continue to nourish our bodies.
As you're planning your meals for camping trips, overnight hikes, and family outings, bring along our favourite supplements for summer activities:
Activated O Oxygen
Perfect for physically demanding activities, add a few drops of our Activated O Oxygen into your water to boost oxygen levels and improve sports performance. Its portable 30 or 60 ml size bottle makes it easy to pack. Throw it in your backpack on your next hike! It will help with energy efficiency, mental clarity, and improved recovery from a day on the trails. Plus, this product purifies your water refills by selectively killing infectious bacteria to keep you healthy and strong.
Enhanced Collagen
A great addition for your morning smoothie, coffee, or healthy baking, our grass-fed, antibiotic and hormone-free Enhanced Collagen can fuel your day of outdoor activities by directly supporting your muscles with collagen production.
The collagen's peptides help release the anorectic hormone peptides that make you feel more satisfied and full. This makes it one of the best supplements for summer days filled with long-haul hikes or beach activities. It can also help reverse UVB-induced skin damage and changes to the skin due to chronic UVA and UVB exposure.
Available in convenient, travel-size sachets, Enhanced Collagen is the perfect travel companion for days spent outside!
Plant-Based Collagen Booster:
This vegan-friendly supplement contains seven key synergistic ingredients to boost your health. It helps improve the health of your skin, hair and nails, while also helping reduce free-radical damage from sun overexposure.
Plant-Based Collagen Booster provides you with the necessary vitamins and amino acids to help you create your own collagen without consuming animal products.
The booster's golden bamboo contains antioxidants and vitamin E to help nourish sun-exposed skin. Its red ginseng helps reduce inflammation for those active days when you may have over-exerted yourself.
Sprinkle the booster into your morning 
smoothie
and overnight oats, or mix it into your water to fuel your active day. Bonus: the booster's fruit blend of pink dragon fruit, acerola cherry fruit powder & lemon powder help the liver rid itself of toxins, which is the perfect way to help detox those post-mountain biking beers!
Find
a retailer near you
and start stocking up on supplements for summer!