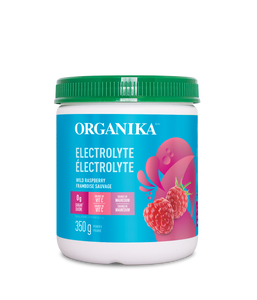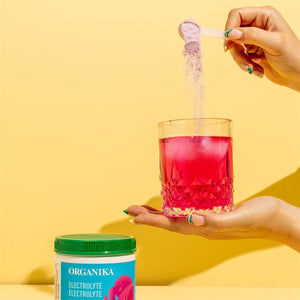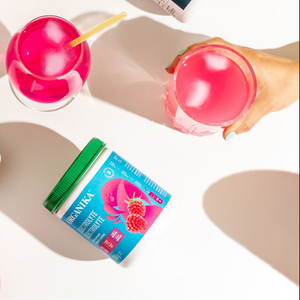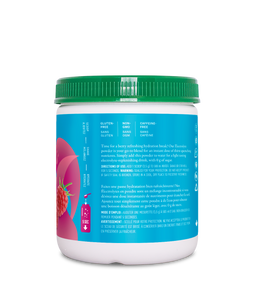 Gluten-free
Non-GMO
Caffeine-free
No preservatives
No artificial colours or flavours
No artificial sweeteners
Vegetarian
Enhance Your Routine
0 g sugar
Source of electrolytes magnesium, calcium, potassium, sodium, and chloride
Source of over 100% of daily Vitamin C recommended intake
100 servings per tub
Why are electrolytes important?

Electrolytes play several important roles in the body, including hydration, maintaining water balance, muscle contraction, nerve impulses, temperature regulation. We lose electrolytes when we sweat, lose liquids due to sickness, or consume large amounts of dehydrating substances like alcohol and caffeine. Organika® Electrolyte powder ensures you are replenishing these vital nutrients to support your daily needs.

Organika® Electrolyte powder is designed to maximize your daily hydration – take it anytime you want to quench your thirst and refresh! Some occasions where electrolytes will come in extra handy include:

During or post-workout to replenish important nutrients lost through sweat.
Mid-day to avoid the afternoon slump and keep up with your daily hydration goals.
Throughout the day when sick or hungover to avoid dehydration.
All summer long, especially when spending time outdoors, to prevent the effects of heat exposure.



Customer Reviews
Write a Review
Ask a Question
09/26/2023
Nathalie L.

Canada
Taste
One of our favourite flavour
09/23/2023
Brenda H.

Canada
I recommend this product
Wild raspberry electrolyte
I like the taste but it doesn't dissolve in water as fast as the lemon zesty berry flavor. I prefer the lemon zesty berry when I'm short on time.
Hi there! Thank you for your feedback! We suggest to ensure the cup or bottle does not have liquid before putting in the water. Adding the powder first then water helps it dissolve. Water with ice may also cause the dissolving to not work well so we suggest to add ice after :) Thank you-Stephanie CX team
09/07/2023
Seungbum Y.

Canada
I recommend this product
Outstanding product!
It doesn't leave any unpleasant aftertaste. I've experimented with other electrolytes that had a medicinal flavor, but Organika has truly crafted an exceptional product that makes it impossible for me to revert to my previous choice. Exceptional product!
09/07/2023
Mike C.

Canada
I recommend this product
Too sweet tasting
Dear Organika, please consider this feedback. This powder is way too sweet tasting. Natural Flavours is the first ingredient. You could probably use 1/5th of the flavouring you currently use. Also, please consider swapping in organic cane sugar instead of Stevia. Stevia tastes funny and is not healthier. 1-2g sugar would taste better and be better for me. Thank you.
08/31/2023
Christine S.

Canada
I recommend this product
electrolyte raspberry
Good body results with the mineral balance. But its extremely sweet, to the point that I second think using it.
These Products Might Be Great For You Too
Electrolytes 60 Servings - Pink Lemonade
Maximum hydration support for sport, dehydration, illness, travel, or heat
Electrolytes Sachets - Classic Lemonade
On the go essential nutrients to maximize daily hydration
Electrolytes + Enhanced Collagen - Wild Berry
Effervescent electrolyte drink mix