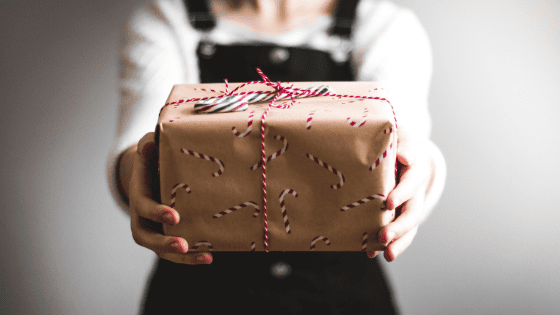 You've gotten all of your gifts wrapped and under the tree… or so you thought. That's why you need to make sure you check your list, and check it twice!
The only person left on your list is the
hardest
to buy for: the health-nut. But have no fear, Organika is here. We're experts in this area, and believe it or not, they're easier to buy for than you think! What makes this list even better? It's guaranteed not to break your budget!
Here are 5 last-minute gifts for the health-nut in your life:
1. Spiralizer
Have you been wondering how people get those skinny "zoodles" (zucchini noodles) or "carooldles" (carrot noodles - just kidding, we made that one up)? No, they don't spend countless hours julienning their vegetables, they use a spiralizer! This is especially great if you are buying for someone who follows a ketogenic diet and needs an alternative to carb-heavy pasta!
2. An Herb Garden
Getting a window-sill sized herb garden is nearly a no-brainer for any at-home chef. They likely use dried herbs and spices, or spend a silly amount of money purchasing them fresh. When really, so many are quite easy to grow in your own home.
3. Enhanced Collagen Powder
You literally can't go wrong with this one (unless of course they are vegetarian, then opting for another healthy food supplement like spirulina is an awesome option). Enhanced Collagen is one of those gifts that keeps on giving: better hair, skin, nails, and decreased joint inflammation and pain. With those benefits, you may as well pick up a bottle for yourself too.
4. Classes to their favourite fitness studio
Do you often hear how zen they are after an intense hot yoga class, or maybe they
won't
stop talking about that spin class they love. And buying classes outright, rather than just giving them the money to buy their own, will actually force them to go!
5. A giftcard to their go-to health food store
The best way to find out which store to buy it from, without letting them know what you're buying for them? Tell them you're interested in their vitamins and want to know where they get theirs from!
See? Buying for a health-nut isn't actually as hard as you think! In fact, it's pretty easy!
Check out some other products that you're favourite health-nut might love here.