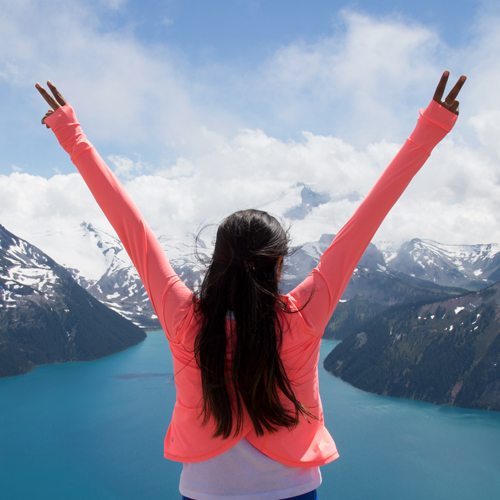 Health & Wellness
5 Ways to Make Outdoor Fitness a Part of Your Routine
Organika Health Products
Mix up your routine with outdoor fitness for a healthy body
Leave the sweaty stench of gyms behind and try out a new outdoor fitness routine. With an abundance of fresh air, and scenery far more beautiful than the view from your gym window, what are you waiting for? Take advantage of our earth's outdoor playground, and work some fun and sun into your exercise regime for a healthy body.
5 Ways to Take Your Fitness Outdoors
1. Take a walk
Ditch the treadmill and take it to the pavement instead. Walking and running are both
heart healthy
ways to get your outdoor cardio workouts in while being outside. Whether you're speed walking, walking to the grocery store, or running your local track, it all counts towards keeping you fit. Mix things up with sprint interval training, or long distance walking or running. The further the distance you run, the more beautiful scenery you're rewarded with each mile accomplished.
Next level:
Get competitive. Take your cardio fitness to the next level and use your training in a competitive event. Sign up for 5km race, or try a 10km walk.
2. Make a splash
Even though your inflatable pool float doesn't quite count as a water sport, there are a ton of other fitness options that can satisfy your inner mermaid. Outdoor swimming pools, lakes and the ocean coastlines are all great places to try new water sports. There are both
low impact fitness options
, and more challenging water sports to suit your style. Try stand-up paddle boarding, swimming laps, or surfing some waves. The options are endless. Water sports are great because they can accommodate you if you prefer to work-out alone, or you can turn them into a social outing. Bring friends along to rent kayaks or go snorkelling.
Next level:
Put your balance to the test and try stand-up paddle board yoga. Headstands out on the water anyone?
3. Climb a mountain
Hiking, we can't get enough of it
. Spring, summer, fall and even winter can all make for beautiful hiking adventures. So lace up those hiking boots, grab a friend,
pack some snacks (and a water bottle too!)
and head on out there. Hike trails, climb mountains, chase waterfalls. Nature is always dressed to impress. There are hiking spots for all different levels of fitness.
Next level:
Challenge yourself with the tougher trails and summit the higher peaks. Or speed things up on the trail with trail running. It's a great way to work your muscles for stability and speed on uneven terrain.
4. Stretch it out
Take your yoga practice off the mat and sink your toes into the sand or grass for a more grounded session. Before yoga became so popular in fancy studios with high price tags, and trendy outfits, outdoor yoga was the way to go. You can find outdoor yoga classes and join a group, or take your solo practice to the park, or even a mountain peak.
Guided practices on YouTube
or other places online can help you through a series of postures in your outdoor practice.
Next level:
There are all kinds of variations of poses that can make yoga more challenging. Try more difficult classes or practices, or take it to the water on a stand up paddleboard (see #2!).
5. Get some wheels
If you have a need for speed, then wheels may be the answer for you. No, we're not talking about sports cars here, we mean outdoor exercise activities like cycling, rollerblading, or skateboarding. Zip through your city, roam down bike paths or head to a skate park to get your heart pumping for these great
lower-impact cardio exercises
.
Next level:
Looking for a challenge? Seek out hills in your region. Hills will make you push yourself and engage your muscles for better fitness.  
What's your favourite kind of outdoor fitness?