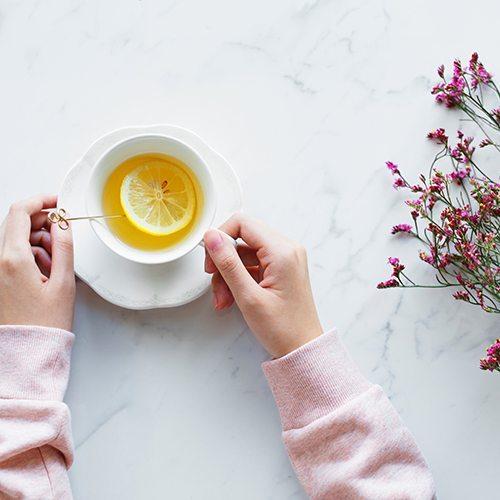 Spring is finally here! With the warmth of the sun and the fresh, gentle breeze, it's hard not to resist going outdoors. Here are 5 Ways to Spring into Vitality for a happier and healthier lifestyle!
1. MOVEMENT - LET'S GET MOVING!
With the sun filled and longer days ahead, now is the time to dust off those bikes, golf clubs, tennis rackets and get our exercise outdoors! For those of us wanting to get outdoors more, here is our chance to go for that walk after work as the days stay lighter longer. Take that lovely Sunday hike and join a spring running group! Getting outside and in nature has many various health benefits not only just for our physical body, but for our mental and emotional health. Exercise has been shown to increase our endorphins, improve our cardiovascular health, shrink our midsections and help detoxify those winter blues some of us may be feeling. It has also been shown to improve our sleep habits and energy levels! Especially on those beautiful sunny days, giving us our daily dose of Vitamin D! When we commit to outdoor activities such as running or biking, we often find our nutritional health improves as well. We start to pay more attention to the foods that we consume, nutrients our body needs and supplement with beneficial things such as antioxidant-rich foods, energy boosters such as matcha and protein-rich functional foods such as
Enhanced Collagen
and
Bone Broth
.
2. EXPLORE - GET ADVENTUROUS WITH YOUR HEALTH!
Spring is a great time to explore new challenges, routines, recipes, farmers markets and health trends! Try setting new short-term goals for your optimal health! It can be as simple as going meatless for 1-2 nights a week or following a new recipe. Organika has lots of amazing recipes on our website filled with nutritious and delicious recipes with fantastic health benefits for your health and taste buds. Exploring new options not only in the kitchen but your lifestyle will help keep you motivated in the upcoming months with your weight loss goals, detox goals, sleep habits and exercise regimes. Signing up for a 10km and committing to a healthier you while supplementing with Organika's Collagen Vitality (Matcha) or even
Enhanced Collagen
Relax for the benefits of more lasting energy, antioxidants, and stress relief are all great challenges moving forward in the spring months. Creating your recipes using your favourite products such as
Maca
or
Maca+Cacao
for energy balls for those exploration hikes you go on, or even for a healthy treat to have on hand.
3. DETOX & BLOOM - FEEL GOOD INSIDE AND OUT!
Springtime is an excellent time to set the tone for your nutrition, revamp your diet and detox your body! As the season changes, so do our food. Starting with your own "personal" garden of fresh herbs, vegetables, and fruits is an excellent way to take charge of your health and to have fun while doing it. As the winter months disappear behind us, Spring offers us a chance to bloom into our food choices such as fresh grown vegetables and fruits. Complimenting our health with good nutritious foods, supplementing our bodies with nutrient-rich greens powders such as our superfood algae,
Spirulina
and
Chlorella
alongside Matcha to bring in those added detoxifying benefits to our daily regime. Spring is an excellent time to detoxify our bodies, shed those unwanted pounds from winter and feel more rejuvenated and refreshed.
4. BREATHE - SIT BACK AND RELAX!
Sounds so simple, we do it every day; however, the breathing that I am talking about is deep breathing. Take some time 2-10 minutes every day at least to close your eyes and focus on your breath ( preferably while sitting ). Taking a few moments allows us to come back to ourselves in our busy and hectic lives. Deep breathing taps into our parasympathetic nervous system: Our rest and digest. It helps lower cortisol, our stress hormones, it slows or heart rate down and releases toxins and anxiety in our body. Taking a few moments every day to focus, take a deep breath, and refresh are very beneficial to our immune system, our minds, and even our sleep habits. On those bright sunny days, step outside and take in that sunshine and fresh air. Allow our bodies to feel the power of nature around us, focusing on our breath and rejuvenating our minds and lungs at the same time.
5. ENERGIZE - BOOST YOUR ENERGY!
As the sun rises earlier and the birds begin to chirp, step into your day with more energy by improving your sleep habits, decreasing your caffeine consumption and increasing your water intake. During those dark winter months, we found ourselves feeling more lethargic as we got up on those dark mornings and long dark days. The rainy and cold days call for more coffee, less exercise and heavy meals that leave us feeling tired and low on energy! Try improving your sleep cycles by getting into a healthy sleep routine! Supplementing with magnesium and L-Theanine at bedtime will help you fall asleep faster, ensuring you get a full 8 hours of sleep a night and reducing your caffeine consumption during the day. As the days get longer, reach for antioxidant-rich drinks such as matcha collagen smoothies for lasting energy and detoxifying effects on the body as well as maca for improved cognitive function and even hormone balancing. We often don't realize how important our water consumption is for our body, and tend to walk around dehydrated! Increase your water consumption to help flush the toxins in our body, keep our skin moist, our digestive tract moving and help reduce unwanted sugars cravings throughout the day. The best is remineralized, alkalized water (Santevia does a great job of this). By having high alkalizing water, you are enhancing and supporting healthy skin, a fast metabolism, productivity, high energy levels, digestion, supporting your immune system and potentially mental well-being.  
-Chelan Wilkins, RHN- Busy mother of two, and Organika's National Education Trainer.