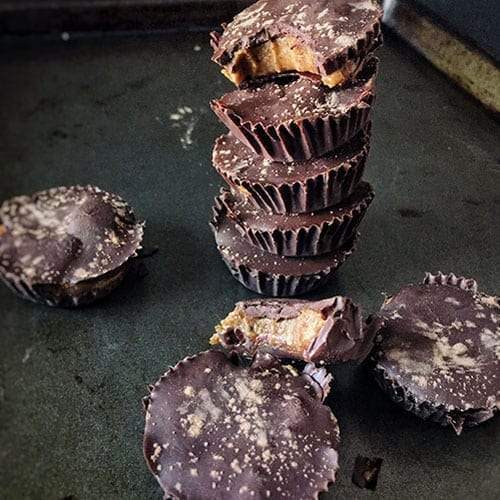 Almond Butter Bites 
Gluten-Free | Keto
Ingredients:
3 tbsp Organika's Enhanced Collagen
2 tbsp coconut oil, melted
1 bar of 85% dark chocolate
1/4 cup almond butter
2 tbsp maple syrup
1 tsp vanilla
Dash of salt
Directions:
Melt 1 85% dark chocolate bar with coconut oil and collagen. Add 1 teaspoon of chocolate to the bottom of each cup, spreading it around the sides. Place in freezer for 10minutes.
Mix almond butter, maple syrup, and vanilla together to make the cookie dough filling.
Add cookie dough to cups then top with the rest of the melted chocolate.
Place back in the freezer then sprinkle with cacao powder and flakey sea salt.
By: Dava Morin (
@d.avvvv
)