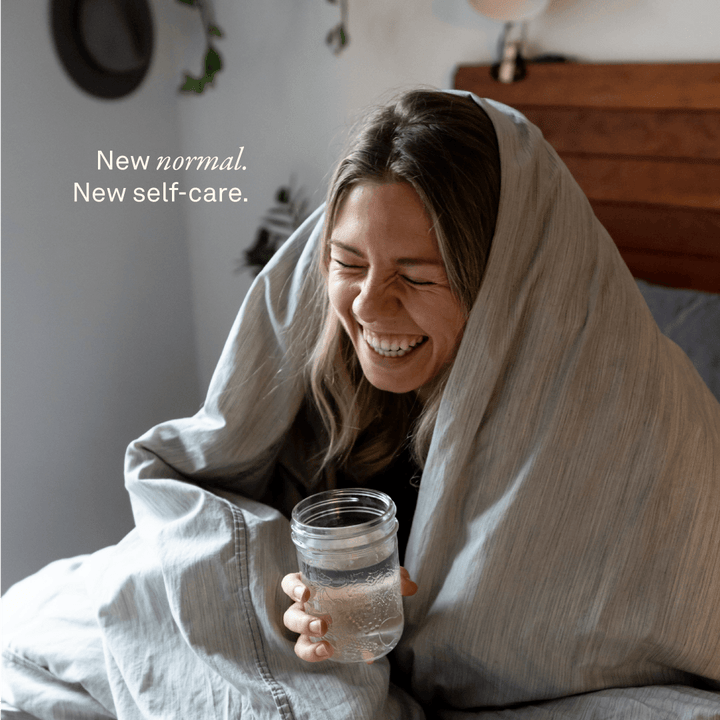 It's that time of year again, although this year, it may look a little different. Returning to school this year may come with new and different challenges, surprises and frustrations. Although most administrations are working hard to make the transition into the new school year smooth, these times will inevitably create challenges for students everywhere. By now, many of us have adapted well to change, but that doesn't mean it hasn't been somewhat stressful. When it comes to added stress, (as if school is not enough), it's best to optimize our health to better handle the burden stress can place on our minds and bodies. Thankfully, there are many ways to optimize your stress response, such as mindfulness techniques, specific supplementation, diet and exercise.
Practicing Mindfulness Techniques
Practicing mindfulness allows you to become more aware of your present situation, feelings/emotions and reactions. By doing this, it can help you to sort out concerns or issues you may be having and can help you to better address them. There are many different ways to practice mindfulness. The key is finding a way that works best for you and putting it into your daily routine. Some examples of mindfulness techniques you can use are listening to guided meditations, journaling daily, or grounding yourself by walking barefoot on grass or sand. Finding a practice that you can add to your daily routine, will help calm the nervous system and allow you to better cope with stress.
Taking Supplements for Stress Management
Along with a healthy diet, adding extra support to help your body manage stress may ease the transition into the new school year. When it comes to helping with stress, the plant kingdom has a lot to offer us. Some specific plants and herbs, known as adaptogens, help our bodies to better manage our stress response. If it's stress and energy support you are looking for, adding something like powdered maca root to a hot beverage or smoothie is a great start. Beyond maca, Organika has an awesome variety of adaptogens that will help you go that extra mile, such as ashwagandha, ginseng and holy basil. They also carry a variety of mushrooms, such as reishi, tremella and lion's mane, that not only act like adaptogens, but also support immune function and cognition.
Keeping a Well-Balanced Diet and Exercising
Keeping a well-balanced diet and exercise routine will optimize your ability to think clearly and problem solve. Adding greens, such as spirulina or chlorella, into a smoothie, is an easy way to ensure you are getting all of the essential vitamins and minerals you need during busy days. If you find you are strapped for time to do a full workout, try setting a timer as a reminder to get up, stretch, and do some push ups or squats every hour or so. Doing a little burst of heart-elevating exercises periodically throughout the day will be incredibly beneficial for your focus and stress management. Eating a whole foods diet and keeping active will always be your number one line of defence for stress. There are mountains of evidence demonstrating the importance of these two lifestyle staples to help combat daily stressors.
Summing Up
Heading back to school this year may be a whole lot different than ever before. Although stressful at times, we are adapting, as we always do. Sometimes it's okay to need a little extra support to cushion the stressful periods we are inevitably going to be challenged with. As always, talk to your Naturopathic Doctor or health care provider to find out what works for you when it comes to new supplements and new health regimes.
Happy new school year!
Amy Wilson