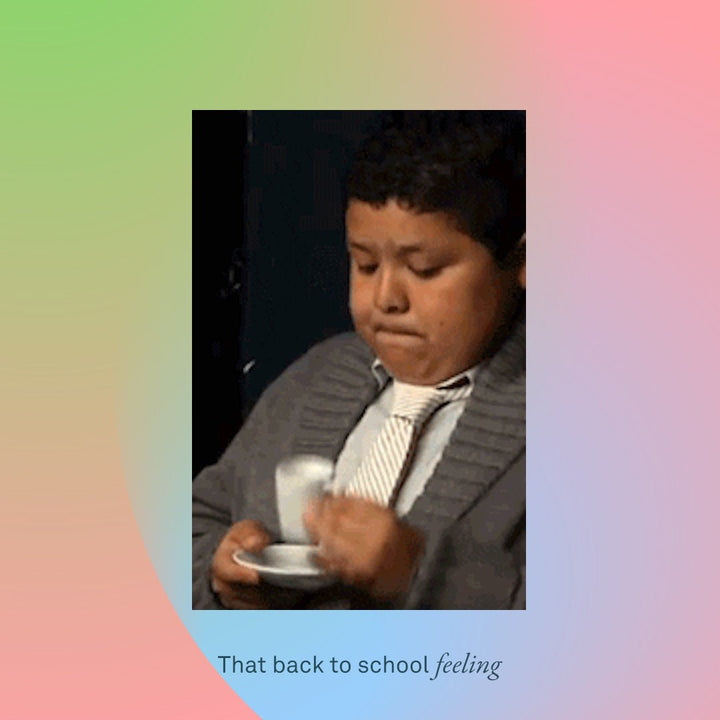 Starting the new school year can be tricky for many students and parents. This year, given the current circumstances, transition into the school year will undoubtedly look a bit different from the usual. Although change and challenges are inevitable, the staples of how to best handle them stay consistent. Routine, exercise, healthy food and proper sleep are all key to better handling stress, staying healthy, and best adapting to change.
Getting Proper Sleep
The importance of a good night's sleep is huge! When parents and children obtain adequate sleep, it strengthens immunity, helps with academic performance, and is essential for stress management. School aged children need upwards of 9-12 hours of sleep per night.1 When it comes to sleep, routine and structure are important. Below are some ways to aid in ensuring a good routine and healthy sleep.
Keep a consistent bedtime and wake up schedule, even on the weekends.

Avoid screens at least one hour before bed.

Have a warm cup of magnesium before bed. This will promote relaxation and aid in a restful sleep.

Try taking a hot bath to wind down in the evening.
Making Exercise a Priority
When the weather allows it, get the kiddies and yourself outside and enjoy being active. Daily activity will help keep the mind sharp, promote sound sleep and help your body better adapt to stress. When you make exercise a priority, your body and mind will thank you in the end. Below are some helpful tips to stay active.
If studying from home, get up and stretch between lectures or go for a brisk walk around the block.

Find a fun 20-minute workout video online that everyone in the family can do together. Commit to doing it 3-5 times a week.

Find ways to keep moving. If possible, walk to school or to the grocery store, or take a brisk walk on your lunch break. All of these steps will add up by the end of the day.
Making Healthy Food Choices
Eating a diet rich in whole, nutritious foods, will help keep your immune system in check for the new school year. Fall is the season to invest in rich broths and protein sources, such as collagen, to keep the immune system going strong! Adding rich greens whenever possible will ensure you are getting your daily dose of vitamins and minerals, which will help optimize academic performance. Having healthy food on hand and prepped in advance will help make eating healthy in the transition of the new school year easier. Some tips for success are found below.
Meal prepping on the weekends will save you time during the week and will ensure healthy food is always available. Try making a large batch of bone broth soup or stew and refrigerate/freeze portions to eat at a later time.

Prep morning smoothies the night before. Fill a smoothie cup with fruit, collagen powder, and greens such as spinach, spirulina or chlorella, and store it in the fridge overnight. Quickly add a liquid base before blending in the morning, and you have breakfast in a minute!
Keep some healthy snacks and beverages in your school locker or book bag to avoid trips to the vending machine. Effervess from Organika is a fun and healthy way to add some 'jazz' to your water in place of sugar dense beverages.
Take time to adapt to change. Little measures added weekly will make big changes fast!
Best of luck with the new school year!
Amy Wilson
Reference
How Much Sleep Do Babies and Kids Need? (2020, September 03). Retrieved September 04, 2020, from https://www.sleepfoundation.org/articles/how-much-sleep-do-kids-need