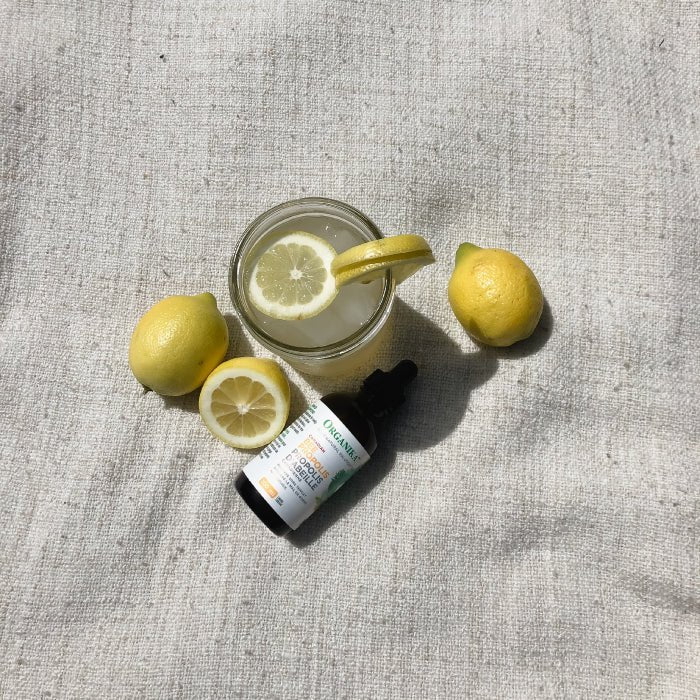 recipes
Bee Propolis Sparkling Lemonade Recipe
Alena Silva, RHN
Here's a fun, easy and light way to include bee propolis in your diet, especially during the upcoming summer months. If you're not sure what bee propolis is: it's a substance that bees create to cover up any holes in their hives that may make the hive susceptible to bacteria or viruses. Organika uses a locally-sourced bee propolis from the Okanagan Valley in British Columbia, Canada.
Humans have been using bee propolis in their diets for centuries and it's well known for it's incredible work with the immune system; mainly used to help improve inflammations in the body such as a sore throat and cough. On its own, bee propolis has amazing antiviral, antifungal and antibacterial properties. With the lemonade, you're adding antioxidant support from the lemon juice and honey. This is a powerhouse combination made into a delicious drink that you can enjoy with friends and family!
Bee Propolis Sparkling Lemonade
Ingredients
25 drops Organika Bee Propolis drops
3 tsp. lemon juice
1 tbsp. honey
Ice cubes
Sparkling water
How-to
Add Bee Propolis drops, honey and lemon juice to the glass and mix ingredients together.
Add ice to the glass about half way full.
Fill up the rest of the glass with sparkling water.
Stir the ingredients together.
Enjoy!