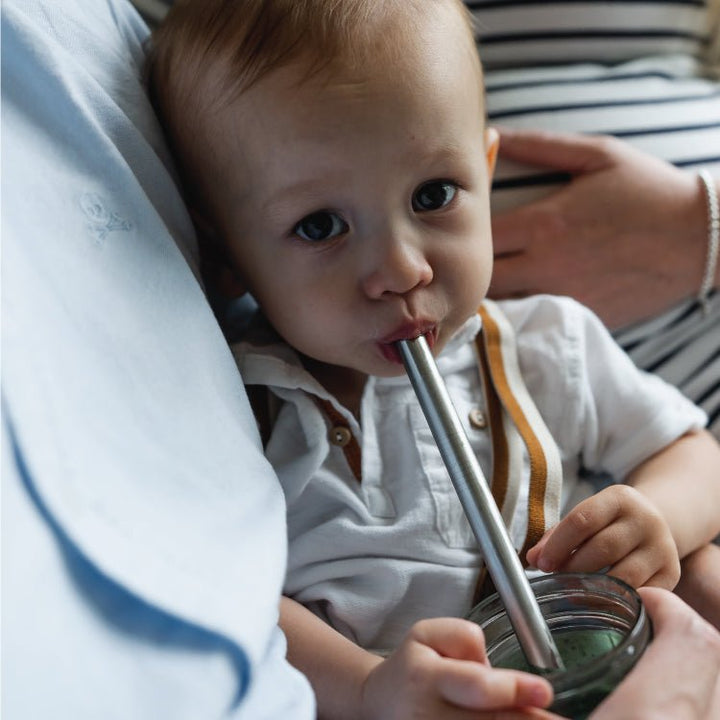 The fertility health of both men and women can be greatly enhanced by supplementing with micronutrients. If becoming pregnant is on your current or future radar, know there are many options when it comes to improving and maintaining the health of your oocytes (eggs) and the quality of your sperm. It is equally important to balance hormones and reduce stress levels to ensure a healthy pregnancy for both you and your partner. Below are just a few of the many ways you can supplement to optimize fertility.
N-Acetyl Cysteine (NAC)
NAC is by far one of my favourite nutrients. NAC is a compound that turns to glutathione in the body. Glutathione is a potent antioxidant and has a positive effect all around the body including the liver, lungs, brains and even your eyes. When it comes to conditions that may contribute to fertility issues such as PCOS, NAC has been shown to increase fertility potential in IVF patients.1 The quality of our eggs is greatly affected by our antioxidant status and since NAC converts to glutathione, it can provide protective antioxidant properties to your egg reserve. When it comes to NAC and men's health, supplementing with NAC for as little as three months can greatly improve with mobility, health and even increase the sperm count.2
Zinc
Zinc is often associated with keeping our immune system strong. When it comes to fertility in both men and women, zinc plays a key role in the health of the eggs and sperm. Our body does not store zinc, so we constantly need to be consuming it in our diets. Zinc deficiencies can not only affect the development of oocytes but the quality as well.3 Zinc plays an important role in balancing hormones such as testosterone.4 This hormone plays a vital role in men's fertility. Furthermore, the mineral zinc aids in the proper development of sperm and plays a role in proper fertilization.4
Coenzyme Q10
Coenzyme Q10, also known as CoQ10 plays a huge role in energy production and protects us from oxidative stress. This supplement is largely studied for its role in fertility boosting. It has an effect on the quality of eggs in women's health.5 In men, it may enhance fertility measures by improving mobility and quality of sperm.6
Maca
Balancing your hormones may increase your ability to become pregnant. Taking an adaptogen will help your body manage stress and keep you in balance. There are so many wonderful adaptogens such as schisandra, ginseng and especially Maca. Maca is by far one of my favourite adaptogens as it is great for increasing energy and some research has suggested it can increase a low libido.7 Maca can easily be added to your smoothie to give you a daily boost.
Talk to your healthcare provider to figure out which nutrients are suitable for you and your partner to optimize fertility.
References:
Badawy A, State O, Abdelgawad S. N-Acetyl cysteine and clomiphene citrate for induction of ovulation in polycystic ovary syndrome: a cross-over trial. Acta obstetricia et gynecologica Scandinavica. 2007 Jan 1;86(2):218-22.
Jannatifar R, Parivar K, Roodbari NH, Nasr-Esfahani MH. Effects of N-acetyl-cysteine supplementation on sperm quality, chromatin integrity and level of oxidative stress in infertile men. Reproductive Biology and Endocrinology. 2019 Dec;17(1):1-9.
Tian X, Diaz FJ. Acute dietary zinc deficiency before conception compromises oocyte epigenetic programming and disrupts embryonic development. Developmental biology. 2013 Apr 1;376(1):51-61.
Fallah A, Mohammad-Hasani A, Colagar AH. Zinc is an essential element for male fertility: a review of Zn roles in men's health, germination, sperm quality, and fertilization. Journal of reproduction & infertility. 2018 Apr;19(2):69.
Xu Y, Nisenblat V, Lu C, Li R, Qiao J, Zhen X, Wang S. Pretreatment with coenzyme Q10 improves ovarian response and embryo quality in low-prognosis young women with decreased ovarian reserve: a randomized controlled trial. Reproductive Biology and Endocrinology. 2018 Dec 1;16(1):29.
Safarinejad MR, Safarinejad S, Shafiei N, Safarinejad S. Effects of the reduced form of coenzyme Q10 (ubiquinol) on semen parameters in men with idiopathic infertility: a double-blind, placebo controlled, randomized study. The Journal of urology. 2012 Aug;188(2):526-31.
Block W. Maca Lifts Libido's Veil: Selective serotonin reuptake inhibitors have undesirable side effects that maca can alleviate. Life Enhancement magazine. 2010 March; retrieved from http://206.220.200.3/magazine/article/2225-maca-lifts-libidos-veil.