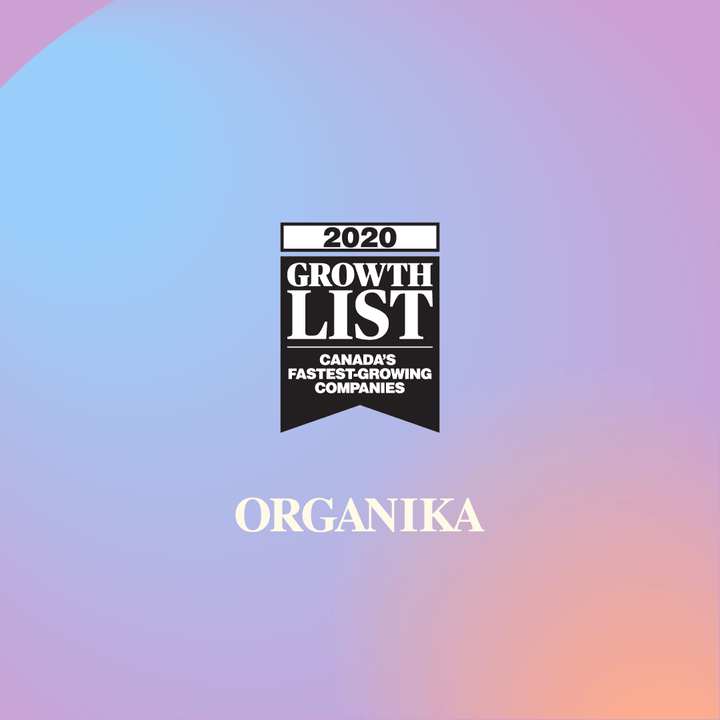 Organika News
We Made the Canadian Business Growth List!
Organika Health
October is a time of gratitude and this year, we have so much to be thankful for! Not only are we celebrating our 30th anniversary - we also have some great news to share. Canadian Business has ranked Organika No. 311 on their 32nd annual Growth List, a ranking of Canada's Fastest-Growing Companies.
For over 30 years, the Growth List ranking of Canada's Fastest-Growing Companies (formerly known as the Growth 500) has been Canada's most respected and influential ranking of entrepreneurial achievement. The Growth List ranks Canadian businesses on five-year revenue growth, and Growth List winners are profiled in a special print issue of Canadian Business published with Maclean's magazine and online at CanadianBusiness.com and GrowthList.ca.
"The companies on the 2020 Growth List are really exceptional. Their stories are a masterclass in how to survive when the economy throws a curveball. Despite turbulence, the 2020 Growth List companies showed resilience, spirit and, most importantly, empathy and strong leadership. As we celebrate over 30 years of the Canada's Fastest-Growing Companies program, it's encouraging to see that the heart of Canada's entrepreneurial community beats strong, even in tough times."

Susan Grimbly, Growth List Editor