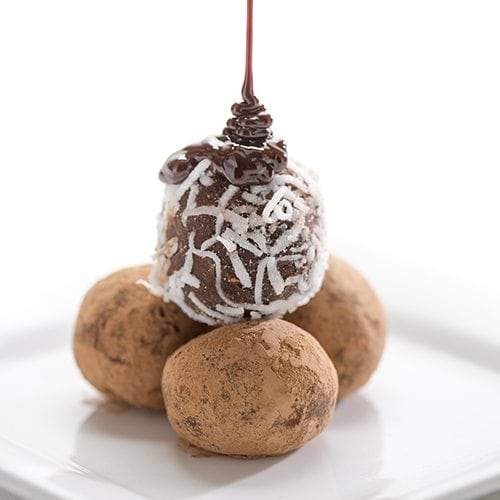 Eat + Drink
Coconut Chocolate Maca Balls
Kathy Smart RHN
Need a midday snack to get you through your workday? These Coconut Chocolate Maca Balls will not only satisfy your food cravings, but it will make you ask for more! Organika's Maca+Cacao is potent brain-boosting, stress busting, an easy-to-use organic powder that is a great addition to this recipe!
Maca
is a powerful adaptogen that supports hormonal balance and gives you the energy that you need. Cacao is packed with antioxidants and healthy minerals that is great for your body. It's the best of both worlds!
Coconut Chocolate Maca Balls
Makes 18 balls
Ingredients:
2.5 cups of dates ( pits removed)
½ cup of prunes
2 Tablespoons of Organika Maca + Cacao
½ teaspoon of pink sea salt
1 cup of sunflower seeds
1 teaspoon of vanilla extract
Directions:
Combine all of the above in a food processor.
Form into balls and roll in either coconut or unsweetened cacao powder.
Kathy Smart is a registered Holistic Chef and teaches, motivates and inspires others to live Smarter by providing healthy recipes and healthy living tips specific to the gluten-free and wheat-free lifestyle.