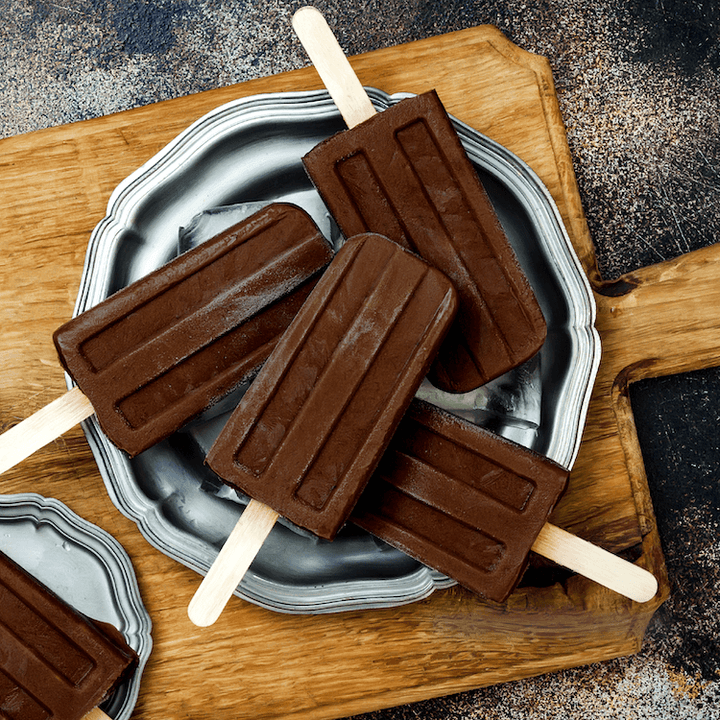 recipes
Collagen Fudge Pops
Sarah Ollson
So fudg'n good... and good for you!

A better-for-you frozen treat that oozes chocolatey goodness but with little to no sugar and the benefits of collagen. Make these delicious Collagen Fudge Pops to keep you cool this summer, while also keeping sugary cravings at bay.
Recipe adapted from Serious Eats.   
Makes 6-8 pops
Collagen Fudge Pops
How-to
Combine the gelatin, coconut cream and vanilla in a small bowl and mix with a fork until the gelatin is hydrated. Set it aside.
Combine the Chocolate Enhanced Collagen, salt and 1 cup of the oat milk in a medium size saucepan.
Whisk over medium heat until it begins to steam (less than 5 minutes).
Remove from heat and stir in the gelatin-coconut mixture. When gelatin is melted in, add remaining milk. Let the mixture cool slightly.
Pour into popsicle moulds and freeze until solid, about 3-5 hours.
Recipe Note: The maple syrup is optional, as it enhances the flavour but will add sugar to the recipe