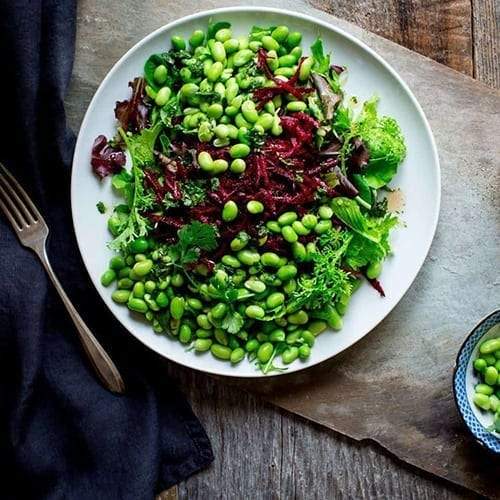 Eat + Drink
Edamame and Beet Green Salad
Ellyl-Faith Llavore
Edamame and Beet Green Salad
Ingredients: 
1 tbsp Organika's Bone Broth Chicken Ginger

1 tablespoon plus 1½ teaspoons red-wine vinegar

½ medium raw beet, peeled and shredded (about ½ cup)

½ medium carrot, peeled and shredded (about ½ cup)

1 cup shelled edamame, thawed

2 cups mixed salad greens

1 tablespoon chopped fresh cilantro

2 teaspoons extra-virgin olive oil

Freshly ground pepper to taste
Directions:
Arrange greens, edamame, carrot and beet on a large plate. Whisk vinegar, cilantro, oil, bone broth, salt and pepper in a small bowl. Drizzle over the salad and enjoy.
Featured on Fresh Fridays with Chelan Wilkins
Join us every Friday on Instagram at 10:00am PST / 1:00pm EST for amazing recipes and nutritional talks with Organika's products! Make sure to follow us on Instagram at
Organika Health
.