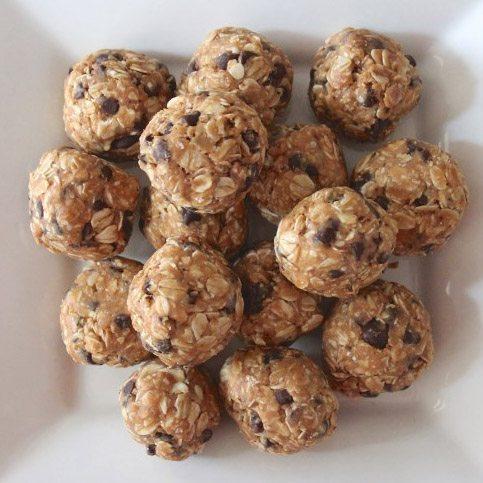 Eat + Drink
Enhanced Almond Butter Coconut Bites
CHFA Globe
By popular demand from CHFA WEST 2018, we're bringing back Enhanced Almond Butter Coconut Bites! Get the benefits of collagen while satisfying your sweet tooth.
PREP 10-15 MINS | EASY | Yields 15-20
Ingredients:
¾ cup coconut shreds/ flakes
¾ cup gluten-free rolled oats
¼ cup ground flaxseeds
¼ cup mini chocolate chips (dark)
¾ cup unsalted almond butter
¼ cups pure maple syrup
2 tbsp. Enhanced Collagen 
Directions:
In a large bowl, mix all dry ingredients together (coconut, oats, flaxseeds, mini chocolate chips), set aside.
In a medium bowl, mix wet ingredients together (almond butter & maple syrup).
Pour wet ingredients into dry, fold together until incorporated, if mixture too dry add a small amount of extra maple syrup.
Shape balls and store in airtight container, store leftovers in the freezer.