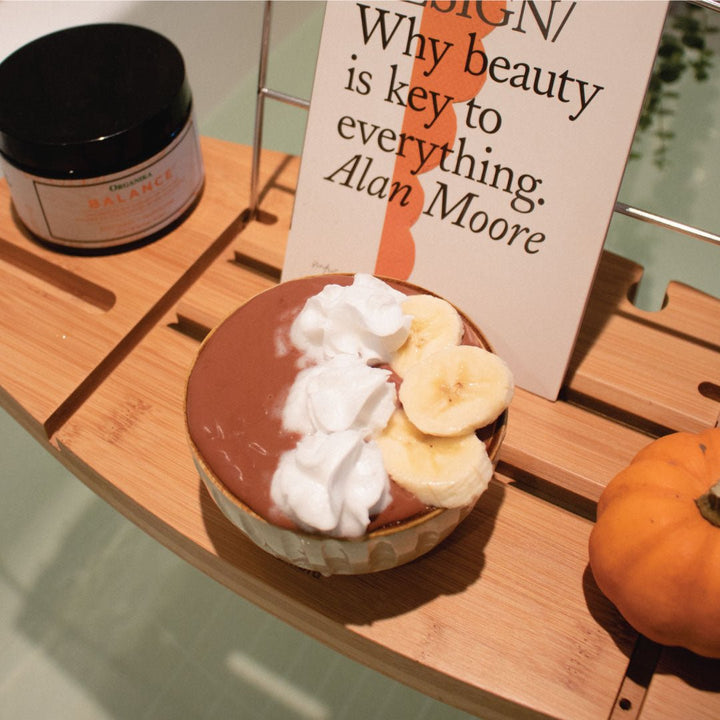 recipes
Immunity-boosting Chocolate Pudding
Karolina Gnat
Nurture your immunity with chocolate. What else could you ask for? This chocolate pudding recipe features adaptogenic reishi and key mineral magnesium (with an extra touch of Vitamin D) for a real treat to your immune system - and your soul!
Magnesium & Reishi Chocolate Pudding
Ingredients
1/3 cup water
2 tbsp arrowroot powder
2 tbsp Organika Maca + Cacao powder
2 tbsp maple syrup
1 can (400 ml) coconut milk
1 tsp vanilla
Pinch of salt



How-to
Whisk together the water, arrowroot, cacao, maple syrup, reishi powder and magnesium powder in a saucepan. It should eventually form a smooth sludge and should not have any lumps.
Add your coconut milk and vanilla and place the saucepan on the stove on medium-to-low heat.
Using a wooden spoon, stir it together until well combined. Feel free to give it a quick taste and add some more maple syrup if you want it sweeter.
Keep stirring it in circles gently and you'll notice it starts to thicken after about 3 minutes. Keep stirring until just before it boils.
Remove from heat, give it a few more stirs and then pour into individual bowls.
Top with bananas, nuts, coconut shreds, etc.
Enjoy!