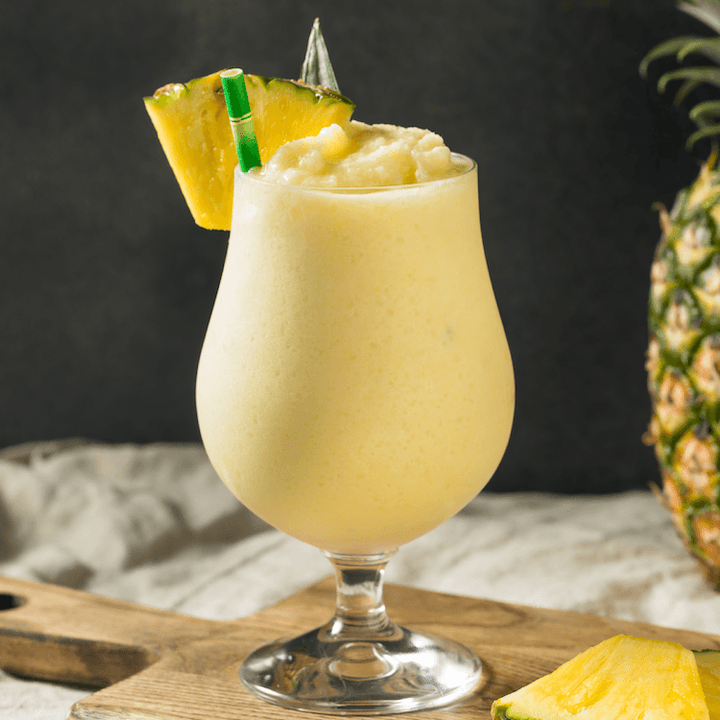 recipes
Instant C-olada
Organika Health
Pineapple and Vitamin C – now that's a summer combo!

Up your immunity and enhance summer beverages with a deliciously icy colada. Made with pineapple and our Instant C Effervescent Raspberry tablets, this slushie is not only a fun way to beat the heat, but full of antioxidants to keep your health top of mind.

Stay healthy, make sugary drinks jealous, and have all the summer fun with these Instant C-oladas.
Makes 3 drinks
Instant C-olada
How-to
Dissolve Instant C Effervescent tablets into water and pour into ice cube tray
Freeze for 2 hours
Combine Instant C ice cubes and rest of ingredients into high-powered blender
Blend until smooth
Pour and enjoy immediately
Notes: Try this with frozen strawberries or other flavours of Instant C Effervescent. Feeling like something extra or a true cocktail? Just add a shot of clear spirit of your choice.