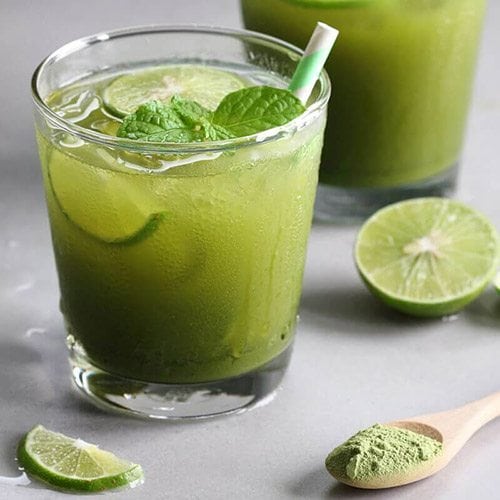 Stay cool during the summer and get nutritional benefits with this Matcha
Collagen
Lemonade that you can share with family and friends!
Matcha Collagen Lemonade:
PREP TIMES: 15 Mins | Total Time: 45 Mins |
EASY |
Makes 2-3 Servings
Ingredients:
2 cups of hot water
1 tsp of Enhanced Collagen Vitality
1 tbsp Organika Stevia
½ cup freshly squeezed lemon (roughly 3 lemons)*
1 ½  quarts of cold water
Optional: 2-3 small mint leaves
Optional: slices of lemon or lime
* Alternatively, you can use lemonade juice; reduce to 2 tsp Stevia
Directions:
In hot water, stir the matcha collagen and stevia until fully dissolved.
Add lemon juice and cold water. Add lemon or lime slices if desired.
Chill in the fridge for at least 30 minutes before serving. Add ice cubes.