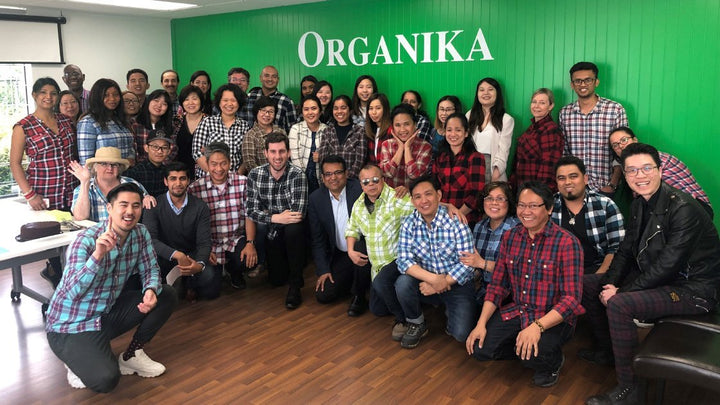 Prostate cancer is the most common cancer among men in Canada; 1 in 7 Canadian men will be affected by it during their lifetime. Sadly, many men who develop prostate cancer live for many years without ever detecting it. That is why it is important to get screened
regularly
! The chances of successful treatment are much better when prostate cancer is found and treated early.
Organika steps up for the cause!
On June 14th, the Friday before Father's Day, the Organika team decked out in plaid to raise awareness of prostate cancer, as part of the Plaid for Dad initiative. A Banh Mi sandwich sale was organized to raise funds, as well as a Toonie drive, where tickets to a White Caps game were raffled for donations. Through the fundraisers, Organika collected $300 for the cause! The money will be donated to Prostate Cancer Canada to help fund research to save the lives of countless dads across Canada.
Remind your
loved ones
who are male and over the age of 40 of the importance of getting screened for prostate cancer, and help out a dad (or brother, uncle, husband, friend...) this Father's day! 
To find out more about the Plaid for Dad campaign, check out
https://www.plaidfordad.ca