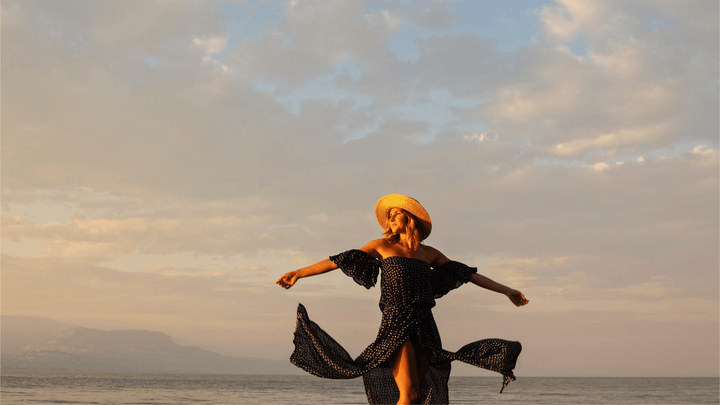 I grew up swimming competitively. I had a demanding and vigorous training schedule. By 14, I was training 23 hours a week. Needless to say, I needed to eat A LOT to sustain my energy levels. At that time in my life, I had absolutely no clue what a nutritious meal looked like, and was perfectly happy shoving 3 bagels with cream cheese from Tim Hortons in my mouth as I rushed from morning swim practice to class.
Despite my ridiculous bagel consumption, I had always managed to stay very slim throughout my childhood and teenage years. I literally had an adult once tell me that I could eat McDonalds every night for dinner and not gain any weight because of my "metabolism" (what a terrible, irresponsible and untrue thing to tell a teenager). It wasn't until my first year of university, where I was introduced to bagged wine and eating nothing but melted cheese on potatoes, when I actually started gaining weight. Shocker.
A culinary journey
I think so many women (and men) struggle with the delicate topic of body image, no matter what their shape and size may be, myself included. But I think it is so important to talk about. When I realized that my pants didn't fit anymore, and I wasn't ready to buy a new wardrobe, I decided to change my eating habits.
I started with simply cooking for myself, instead of going to the caf to buy food.
When you cook your own food, you know exactly what you're eating.
There are no hidden oils, creams, gluten, high fructose corn syrup, etc. And what I discovered while on this new culinary journey of mine was that I could make a really simple, plant based meals taste delicious!
I fell in love with veggies. I loved their unique shapes and vibrant colours. The way they made me feel nourished; like I was truly doing my body some good. It amazed me how many different types of fruits and vegetables I could get into a smoothie, or into a soup. And the more plant based I ate, the better I felt, and the better I felt, the better I continued to eat.
Plants began to fuel my physical activity endeavours as well. I relied heavily on eating a clean diet for my half marathon training, my devoted yoga practice and surf sessions. I noticed how strong and focused I felt in the gym when my diet included an abundance of plants. My digestion improved and I was less bloated. I had more energy. 
The importance of eating in season
One thing I'd love to highlight is the importance of eating these fruits and vegetables in season. Not only do they look and taste better, they pack a better nutritional punch. Seasonal produce is harvested at its peak so it retains its full nutrient and vitamin content. Eating in season can also reduce carbon footprint and pesticide consumption. Think about how far your food has to travel if you're eating papayas and mangos in December in Canada.
Think of the hefty environmental cost that is incurred daily.
How can you personally help reduce it by eating locally and in season? 
Our bodies are incredibly intelligent, and if you're tuned in enough, you body will give you cues about what you need. Striving to eat mostly whole foods is what I aim for, but knowing it's ok to slip up every now and then is how I achieve balance and not swing too far in one direction.
On your own journey to discover how plants power you? Learn more about finding balance in your plant-based diet here.