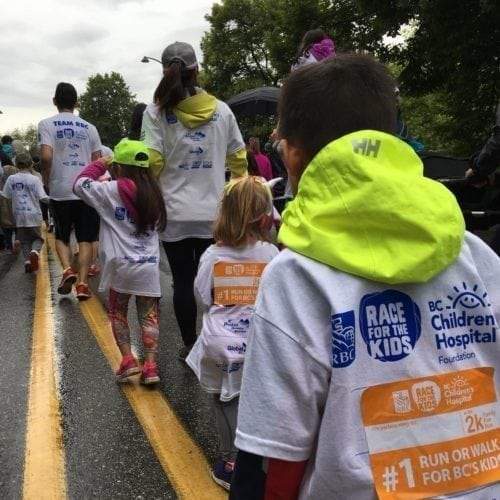 Love health?  Love helping others?  At Organika, we love both!  So, what better way to combine our two passions than by joining the RBC Race for the Kids?! 
RBC Race for the Kids
RBC Race for the Kids is a fantastic way to get moving and into supporting charitable causes. Thanks to runners, donors, volunteers and sponsors, RBC Race for the Kids raised over $1 million in Vancouver for the BC Children's Hospital Foundation this year and is only one of fifteen runs RBC Race for the Kids hosts around the world.
 Collectively, RBC Race for the Kids Global Race Series has raised $27.9 million from 124,000 runners since its inception.
Waking up at the crack of dawn on a Sunday may not be everyone's forte but Organika still had a team of 19 members who signed up for the 5 km fun run around the beautiful Queen Elizabeth park despite the early start time.  Although it was a dreary and chilly Sunday, our spirits were brightened when we joined 5,900 other participants at the starting point.  We were further inspired by the many children who joined the run with their classmates in honour of a friend.  Runners were treated to an enthusiastic morning group stretch, a scenic run along Queen Elizabeth Park, and an upbeat post-run festival. 
Organika's participants were honoured to be a part of this global run. RBC Race for the Kids has already updated their website with next year's date, and we will be sure to pencil it into our calendar!