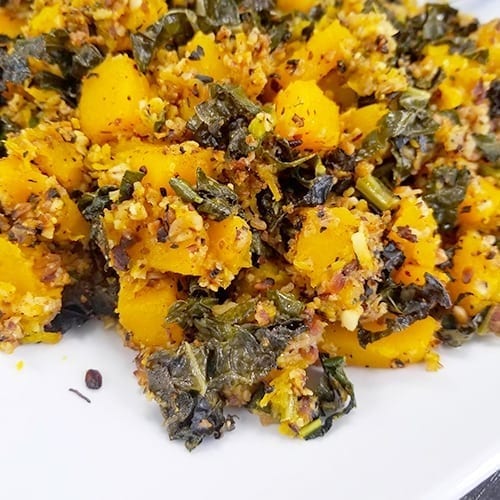 Eat + Drink
Roasted Butternut Squash Casserole
Chelan Wilkins, RHN
Looking for a deliciously nutritious side dish to have at your next family gathering? This Roasted Butternut Squash Casserole recipe with Organika's Bone Broth Chicken Turmeric is great to have for any occasion during the fall and winter months!
Why Butternut Squash?
With it's nutty and mild sweet taste, the Butternut Squash is one of the most popular winter squash vegetables. It is used in many recipes like soups, hummus, risottos, and more! Not only is it amazingly delicious, it has amazing nutritional benefits that your body will thank you for. The butternut squash is packed with antioxidants and has an impressive list of vitamins & minerals, including Vitamin A, Vitamin C, potassium and magnesium! Benefits of consuming butternut squash include:
Boosts immune system
Reduces fatigue and improves physical activity
Weight loss
Reduces inflammation
Maintains strong bones
ROASTED BUTTERNUT SQUASH CASSEROLE
Gluten-free | Grain-free | Soy-free
Moderate | prep time: 20 mins | cook time: 55 mins | Serves 6
Ingredients:  
For the roasted squash:
2 tbsp Organika's Bone Broth Chicken Turmeric 
1 medium / large butternut squash
2 large cloves garlic, minced
3 tbsp finely chopped parsley
1 tbsp extra-virgin olive oil
2 cups stemmed and finely chopped kale
1 tbsp fine Pink Himalayan or regular sea salt
1 cup hot water
For the Almond parmesan:
1/4 cup slivered almonds
1 tbsp nutritional yeast (you can substitute with rolled oats )
1/8 tsp fine Pink Himalayan or regular sea salt
 1 tsp extra-virgin olive oil
Directions: 
Preheat oven to 400F (200C)
Grease a large casserole dish with oil and set aside.
With your hot cup of water, add Organika's Bone Broth Tumeric powder and mix until it has dissolved. Set aside.
Peel your butternut squash. Thinly slice off the bottom and top, then slice through the middle lengthwise to make two halves. Remove the seeds with a spoon. Chop the two halves into 1-inch chunks and put them in your casserole dish.
Add the minced garlic, parsley, oil, and salt into the casserole dish. With your hands or a spoon, gently toss the squash until combined.
For the parmesan: Place all the parmesan ingredients into a food processor and pulse together until it becomes coarsely grounded.
Place the casserole dish in the oven and bake for about 45 - 50 minutes, until the squash is fork tender.
Carefully remove the squash from the oven and reduce the heat to 350F (180C). Stir the chopped kale into the squash until combined. Sprinkle the parmesan on the top and then bake for another 5-10 minutes, until the kale has wilted and the nuts are lightly roasted.
If you have any leftovers, put them in an air-tight container. They will last about 5 days. To reheat, put the squash into an oiled skillet and heat over medium, stirring until heated through.  
We love butternut! Check out more of our recipes here:
Boosted Butternut Squash Hummus 
Golden Butternut Squash Soup
Boned Butternut Squash and & Sage Soup