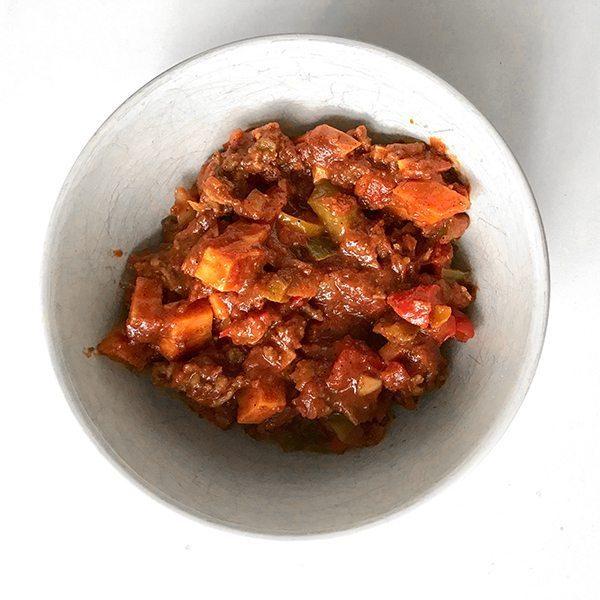 Eat + Drink
Slow-Cooker Paleo Chilli
Ellyl-Faith Llavore
Ingredients:
1 tbsp coconut oil
1 lb extra lean ground beef
1 red bell pepper (diced)
1 green bell pepper (diced)
1 yellow onion (diced)
1 sweet potato (peeled and diced)
1 ½ cups crushed tomatoes (1 28oz can)
1 cup diced tomatoes (1 18oz can)
3 tbsp Organika Bone Broth powder
3 tbsp chili powder
1 tbsp smoked paprika
1 garlic clove (chopped)
1 tbsp cumin
2 tsp sea salt
½ tsp cinnamon
½ tsp cayenne pepper
¼ cup cilantro (chopped – optional topping)
2 avocado (sliced – optional topping)
Directions:
Heat oil in a large skillet over medium-high heat.
Add beef, and cook, stirring often an breaking it apart until beef is browned. 4-6 minutes.
Transfer beef to slow cooker and stir in bell peppers, onion, sweet potato, crushed tomatoes, diced tomatoes, bone broth powder, chili powder, smoked paprika, garlic, cumin, salt, cinnamon, and cayenne.
Set slow cooker on low for 6 hours
Top with optional garnishes and enjoy!
FOLLOW THE REALISTIC HOLISTIC ON SOCIAL MEDIA:
Facebook: @therealisticholistic
Instagram: @realistic.holistic
Pinterest: @RH_nutritionist