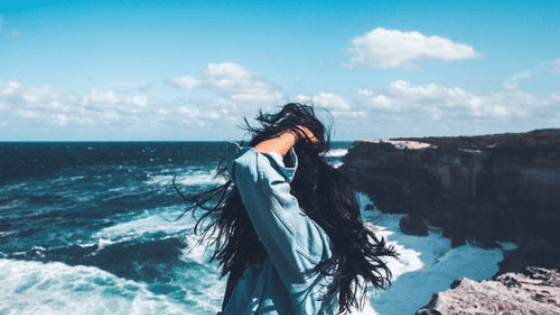 Okay, can we all admit how difficult setting massive goals in January can be? The weather is cold, the days are still short, and financial realities hit hard following Christmas holidays. Many people find it is hard to stick to their New Year's resolutions a few weeks after setting them. And now that we're here in February, some of those goals may have fallen short. So, I am here to tell you to go gentle on yourself; massive change does not need to happen overnight. Instead, you can incorporate small changes and set smaller goals to keep chipping away at those New Year's resolutions. Consistent, small goals lead to big improvements. It is important to reflect and see just how far you have come from year to year; not just the first few weeks of January. The big picture is what matters, and as long as you are self-aware and set the best intentions, you are capable of great changes.
Here are a few ways you can continue to incorporate small changes in your life that lead to big outcomes (and maybe hitting some of those New Year's Resolutions):
Do not subtract, but add.
One of the hardest things we say to ourselves is, "I can't eat that". Spoiler alert; we are all adults and can eat whatever we want, if we chose to! There is a mental-emotional aspect that comes into play when we continuously tell ourselves that we "cannot have something". When we put restrictions on things it can become emotionally taxing, so much so that it might be detrimental to our goals and we may end up indulging more than if there were no restrictions at all!  So instead I say, add something in every day. Mindfully adding healthy options is less restrictive and will make a bigger difference in the long run. Below are some examples that you may be able to try for yourself.
Add an extra cup of water each day for a week. Hydration is key for good health.
Try a new fruit or vegetable from the grocery store weekly. Introducing variety in your diet strengthens your gut flora and in turn will benefit your overall heath!
Add in a walking date with a friend each week. I know it's cold outside, but you can always bundle up, or find a recreation center, rink, or mall that you can briskly walk around if outdoors is too cold. This isn't just a great way to add in some moderate exercise. Visits with friends are great for our well-being.

2. Try something new.
Reward yourself with something new. By this I mean, when you accomplish a smaller goal like adding more water into your routine or introducing new fiber-rich foods, complement these achievements with something fun and healthy.
Try a drop-in at a new workout/yoga studio in town. Many of the times 1

st

 visits are free!

Go to your local health food store and pick up a fun face mask, some charcoal to brighten your smile, or that face lotion you've been dying to try.
Make that healthy recipe you've had on your to-do list for some time now and ENJOY!
3. Self-reflection and mindfulness.
It is so important to self-reflect daily. Being mindful and giving yourself as little as 10 minutes a day will impact your health habits tremendously! I know we all know this, but how do we implement it?
Power down! Take 10 minutes to turn off electronics and be 'unavailable'. Use these 10 minutes to sit still and relax, take deep breaths, and STRETCH! Any of the above will calm down the nervous system, allowing for more clear and focused intentions for the rest of the day.
Be in the moment, every moment. Try and do a 'body scan' in order to recognize how you are feeling. This can help to tell you if you are in the right place at the right time or if you need to make an adjustment to make yourself more comfortable. Try and check in once and awhile and ask yourself: is this where I need to be right now?
Remember to reflect on how far you have come! The bigger picture is what counts. Incorporating small, healthy, new habits into your daily routine will add up to amazing overall benefits. Be patient; you have come a long way already!  
Be Happy, Be healthy! -Amy XO   Amy is a Registered Holistic Nutritionist with over 7 years of experience working in the health and fitness industry. She is currently in her third year as a Naturopathic Medical Student and has a special interest in gut and brain health. Find her on Instagram: 
@amy_kwilson