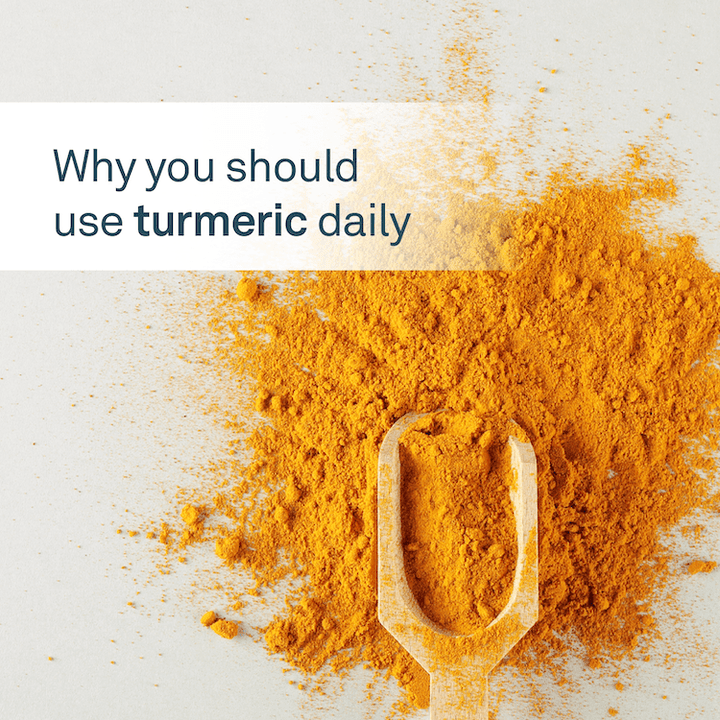 Turmeric is all the rage and has been touted for its outstanding anti-inflammatory properties. Turmeric has been used for centuries. It has been said to help combat illness, boost brain function, and support the aging process. However, it's actually the Curcumin found in the spice that holds the amazing medicinal properties. Not only does it have strong anti-inflammatory effects, but it's also high in antioxidants. Organika's Turmeric Chicken Bone Broth Protein Powder is a highly nutritious type of stock that provides a variety of important health benefits, including the benefits of turmeric.
Let's get into some of the major benefits of turmeric
1. Turmeric is a natural anti-inflammatory
You've likely heard this one a few times. First, let's clear up the idea that inflammation is bad, because it is not. In fact, your body needs inflammation to help fight off the bad stuff that can cause illness or infection. However, we now deal with low-grade inflammation on a regular basis, which has been termed "chronic inflammation". This results in many chronic diseases that society experiences today. By including curcumin in your day, through both supplementation and adding turmeric to foods, you can boost your body's ability to fight chronic inflammation.
2. Turmeric increases antioxidant capacity
Your antioxidant load increases based on where you live, what household products you use, your makeup, what you eat, what you drink… the list can go on. However, it is clear that antioxidants play a huge role in our body's ability to stay healthy and delay signs of aging (both internally, and externally). Luckily, turmeric packs a double-antioxidant punch.
3. Turmeric may help boost brain function
The curcumin found in turmeric may help to increase our brain levels of something called brain-derived neurotrophic factor (BDNF). BDNF is a growth hormone that works in your brain to help grow new neurons and helps to reduce degenerative processes. Being deficient in BDNF can result in cognitive disorders, including alzheimer's and depression.
Try Organika's Turmeric Chicken Bone Broth Protein Powder today to start adding these benefits of turmeric to your routine.