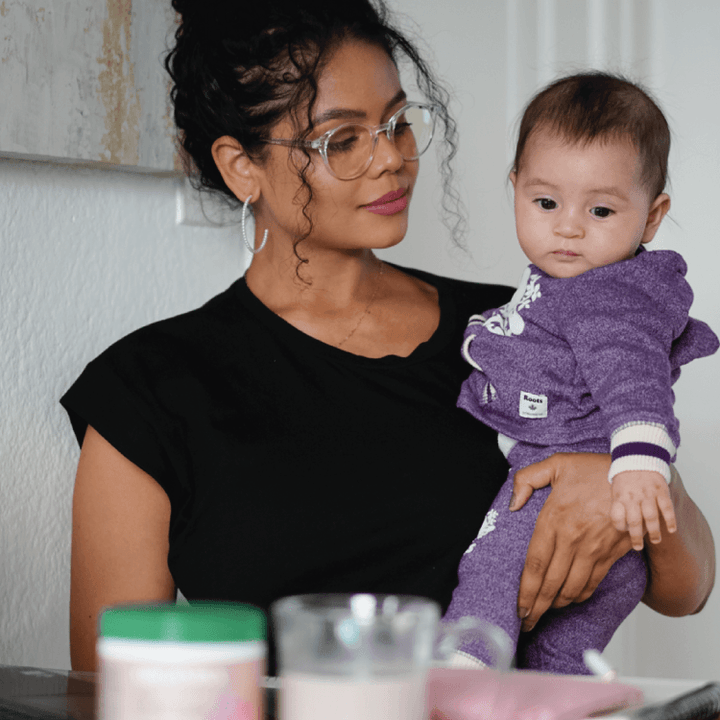 Being a mom for the first time is like a brand new life and adapting to it can be a bit tricky, but when we overcome the fear and realize that everything is a matter of practice we get to enjoy every second of it.
1. LIVE IN THE PRESENT
Like, please!!! This experience can be overwhelming. Going through childbirth and immediately jumping into the care of a baby requires an enormous physical and emotional effort so please don't worry about a messy house or doing the laundry and live in the NOW with your baby.
2. CHILL OUT ABOUT THE EXTRA WEIGHT
This might be a little bit complicated on the first few weeks (or months) but remember that it is part of the process. Focus on the basics, get as much sleep as you can, drink lots of water and stroll your baby everywhere if the weather cooperates. Little by little you will feel like yourself again. I've been taking Organika's 
Marine Collagen
for the skin elasticity and weight loss support.
3. TRUST YOUR INSTINCTS
You are going to get advise from a lot of people and it is okay to take bits but you will know deep inside your heart what your child needs. Trust that! I personally chose not to read any pregnancy books, after all, what better way to learn than "on-the-job-training" something a book will never give you. And I'm not saying books are bad but you will probably find yourself throwing any kind of parenting manuals out of the window.
There were times I remember thinking to myself 'oh my god, this is impossible' and then I just kept going and going and I sort of did the impossible.
4. THE FAMOUS "ME TIME"
I know how hard it is to balance personal life with a baby but it is really important for you to find time to do the things you loved to do before the baby. From working out to long showers, get rid of the guilt and accept some help or even let your partner take over. You deserve a break! I just stared working out right before Selena wakes up and I get some studying done (while sipping Organika's 
Pink Mylk Latte
) when she naps.
5. FIND YOUR TRIBE
I've leaned on my girlfriends for support. It is always good to have someone you can call when you need to vent. Please don't trust postpartum hormones too much and rely on people you love and accept their help. If you have friends with babies try to spend time together or even create a group chat, there's a special bond and understanding when you have kids.