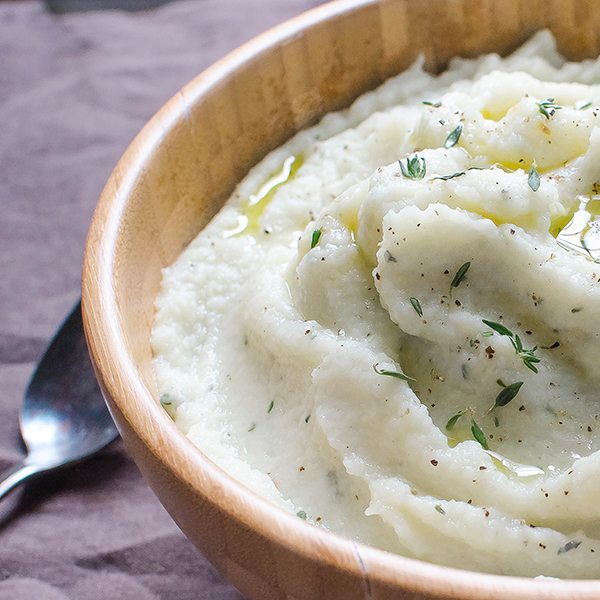 Eat + Drink
Boned Cauliflower Mashed Potatoes
Ellyl-Faith Llavore
Boned Cauliflower Mashed "Potatoes"
| Paleo + Whole30
Prep Time: 5 minutes | Cook Time: 25 minutes
Easy | Serves 4-6
Ingredients
Directions
1. Cut the cauliflower in large chunks and place in a saucepan with garlic, salt, and bone broth. 2. Cover and cook for 25 minutes or until cauliflower turns soft. Test with a fork. 3. Remove from heat and using an immersion blender, blend until no large chunks remain. 4. Add Organika's Coconut Oil and blend. Keep blending until completely smooth (or whichever you prefer your mashed "potatoes" made.) for 1-2 minutes. Add a little bit of chive or a herb of your choice to top your mashed "potato". Serve it with our
Christmas Day Gravy
recipe!