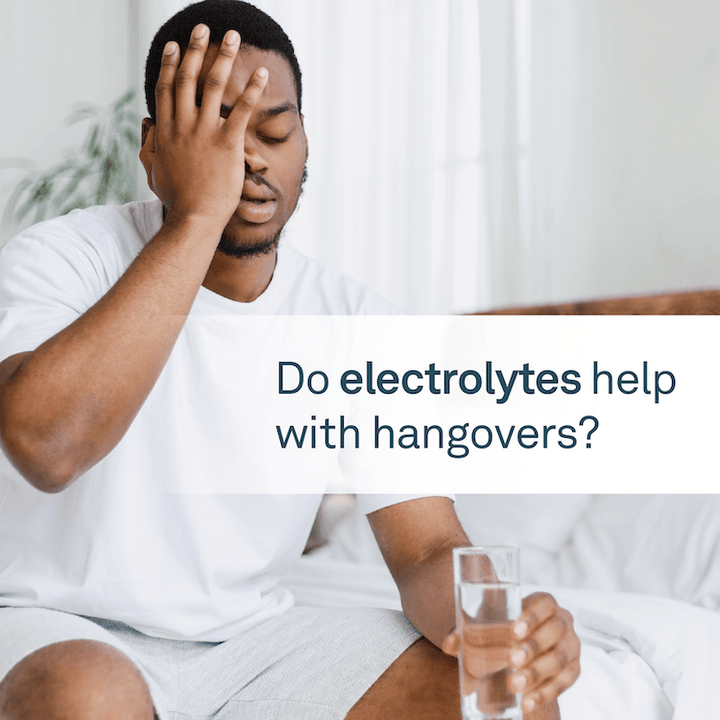 Q&A
Do Electrolytes Help with Hangovers?
Organika Health
For those that enjoy alcohol, consuming too much often results in hangover symptoms – so can electrolytes help?
The answer is yes.
Electrolytes are essential to recovering from hangovers. To understand this concept let's discuss what happens when you are hungover and what your body is telling you about it's needs.
What happens to your body when you're hungover?
If you have ever been hungover, you know that it typically occurs when the blood alcohol concentration (BAC) decreases, and the body begins to metabolize and eliminate the alcohol.
What is happening is that your body is undergoing a physiological change to combat alcohol in the system.
Common symptoms of a hangover include:
Headaches, fatigue, nausea or vomiting, sensitivity to light, muscle aches and pains, cognitive difficulties, and feeling severely dehydrated.
A bit more on common hangover symptoms...
Dehydration: Alcohol is a diuretic, meaning it increases urine production, leading to fluid loss and dehydration. Hence why you get dry mouth, excessive thirst, dizziness, and fatigue.
Electrolyte imbalance: Alcohol disrupts the balance of electrolytes in your body, including sodium, potassium, and magnesium. This is why you feel muscle weakness, fatigue, and muscle cramps.
Gastrointestinal irritation: Alcohol irritates the lining of the stomach and intestines, leading to nausea, vomiting, and stomach discomfort.
Inflammatory response: Alcohol triggers an inflammatory response in the body, which can contribute to headaches, muscle aches, and overall feelings of discomfort.
How do electrolytes cure hangovers?
Electrolytes can potentially help with some symptoms of a hangover.

Drinking alcohol can lead to increased urine production, which can result in fluid and electrolyte loss. Replenishing electrolytes can help restore the body's electrolyte balance and alleviate some symptoms associated with dehydration, such as fatigue, muscle weakness, and headaches.
However, it's important to note that electrolytes alone cannot reverse the effects of excessive alcohol consumption or fully relieve all hangover symptoms.
It's important to also rest and consume nutritious foods with protein to recover.
Hot tips to avoid hangovers.
Doing these things can help prevent some hangover symptoms the next day.