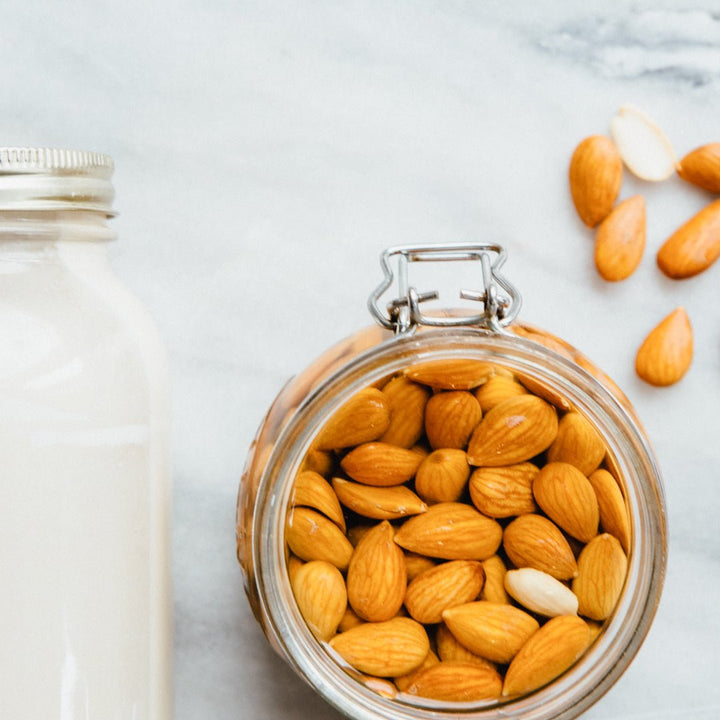 recipes
Homemade Almond Milk Recipe
Idil Farah
Almond milk is incredibly easy to make at home. This wonderfully healthy and creamy milk can be use in coffee, cereal, porridge, smoothies and for drinking. This recipe by our friend Idil Farah features our
Enhanced Collagen Boost
MCT oil and collagen blend for that extra creaminess and a good dose of brain food!
Homemade Almond Milk
Ingredients
1 cup almonds, use organic if possible
3–4 cups water (use filtered if desired)
Pinch of good quality sea salt
Optional:
Sweetener of choice, such as:

1-2 fresh pitted dates
1 tbsp pure maple syrup
A couple drops of liquid stevia

1/2 tsp pure vanilla extract
1 tbsp cacao powder for chocolate almond milk
1–2 tsp Organika Enhanced Collagen Boost for creamier almond milk
How-to
Soak the almonds overnight.
The next day, add the almonds and 3 cups of water to a blender. If you're including any of the additional ingredients, add those as well.
Blend on medium to high speed for 30-60 seconds until smooth and creamy. I blend it for 20-30 seconds in my Vitamix.
See how you like the consistency with 3 cups water and add more to adjust. I use 3.5 cups water but feel free to increase that to 4.
Enjoy your almond milk in coffee, cereal, porridge, smoothies or drink it as is!