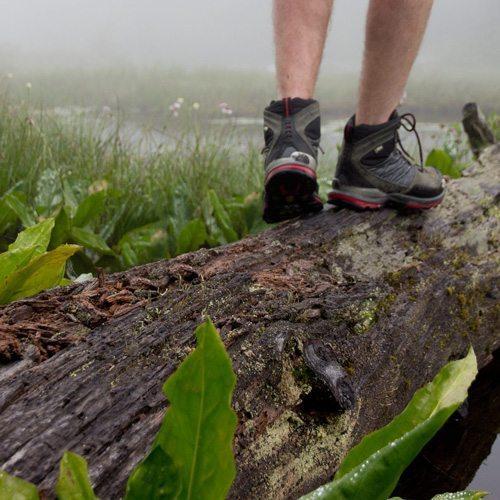 Eat + Drink
The 5 Best Hiking Snacks to Keep You Energized
Organika Health Products
Fuel your adventure with the best hiking snacks
As the weather gets nicer, our appetite for being in the mountains increases. Hiking is a great way to connect with nature, have fun with friends, and release some stress. You also get some healthy exercise in to help
keep your joints limber
. Being based in British Columbia, we are surrounded by an abundance of hiking destinations and beautiful scenery. So together our team headed out on a hike with friends, family, and pets in tow. Together we hiked to
Bowen Lookout
on a beautiful Saturday morning, taking breaks for photography and hydration. It was a great way to connect with one another outside of the office, breathe in that fresh forest air and connect to nature. If you're heading out on a hike, make sure to pack healthy snacks to energize you on your trek. Try things like fresh fruit, veggies, smoothies, or any of the delicious snacks below.
The Best Hiking Snacks to Pack for Your Trek
Raw Chocolate Maca Balls
– These tasty little bites are superfood loaded and promise to leave you with a dose of antioxidants and a satisfied belly. So tasty, they're like a dessert and health food all packed into one.
Orange Cranberry Protein Bars
– Big hikes mean sore muscles. Up your protein with this delicious fruity protein bar recipe. Use Enhanced Collagen which is an amazing protein source to kickstart recovery, and your muscles will be sure to thank you.
Spirulina Globes
– If you're heading out into the greenery, why not go green in the snack department too? This bite-size travel-friendly treat is a great source of plant-based protein thanks to spirulina.
Coconut Cream Maca Bars
– This bar is soft chewy and oh-so-coconut-creamy. With a dose of healthy fat from creamy cashews, and the perfect natural sweetness from dates, this bar is a tasty solution to the hunger that strikes at the top of the hill.
Chocolate Chip Banana Collagen Protein Cookies
– These cookies may look and taste like dessert, but they're a healthy sugar-free snack perfect for adventures. Sweetened with banana and boosted with protein, indulgence has never been healthier.
---
Taking time out to be in nature, and spending time with friends and family is not only fun, it's important for your overall health. Studies have shown, that being out in nature can help to
reduce stress
levels and improve your overall mood. Fitting more outdoors time into your day is easy. Walk to do your errands, swap out your gym workout for exercising outside, or turn your dinner into a picnic at the park. Enjoy the sunshine!
Where's your favourite place to go hiking?