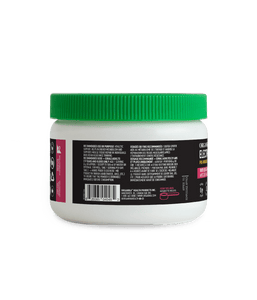 Gluten-free
Non-GMO
Caffeine-free
No preservatives
No artificial colours or flavours
No artificial sweeteners
Keto Friendly
Vegan Friendly
Enhance Your Routine
0 g sugar
Source of electrolytes: Sodium, Magnesium and Potassium
Beta-alanine for delaying muscle fatigue
L-Carnitine for enhanced exercise performance
Muscle preservation, recovery and endurance
Perform, Endure, Recover.

Organika's Electrolytes Endurance is an anticipated pre-workout solution for athletes, gym-goers, and those looking to gain muscle, increase fat loss, and improve their workout ability.

Studies are showing the power of taking supplements before your workout to enhance performance, prevent fatigue, and support muscle building. Combining Beta-Alanine with L-Carnitine, you can rest assured you can get in more reps and get a needed burst of energy should you need that support. Electrolytes Endurance has ingredients to support muscle endurance, improve fat oxidation, and keep you hydrated for longer.

Sodium: Important for nerve impulses, muscle contraction and maintaining the proper balance of water and minerals in and around your cells (blood volume).

Potassium: Supports muscle contractions and nerve signals, significant role in cell communication

Magnesium: Supports bone health, muscle and nerve function, helps regulate blood pressure, plays a role in tissue and muscle formation, health of the immune system, and blood sugar regulation.

Beta-Alanine: A workout supplement that is beneficial to take prior to your workout. Beta-Alanine is known best for preventing muscle soreness and enhancing athletic performance. This helps to get in more reps, and enhance your performance to meet your muscle gain goals with more ease.

L-Carnitine: Derived from an amino acid, this supplement is great to use before working out or performance for additional energy and increased fat burning. L-Carnitine helps to preserve muscle stores and promote fat oxidation for energy during exercise.
These Products Might Be Great For You Too
Electrolytes 60 Servings - Pink Lemonade
Maximum hydration support for sport, dehydration, illness, travel, or heat
Electrolytes + Enhanced Collagen™ - Wild Berry
Effervescent electrolyte drink mix