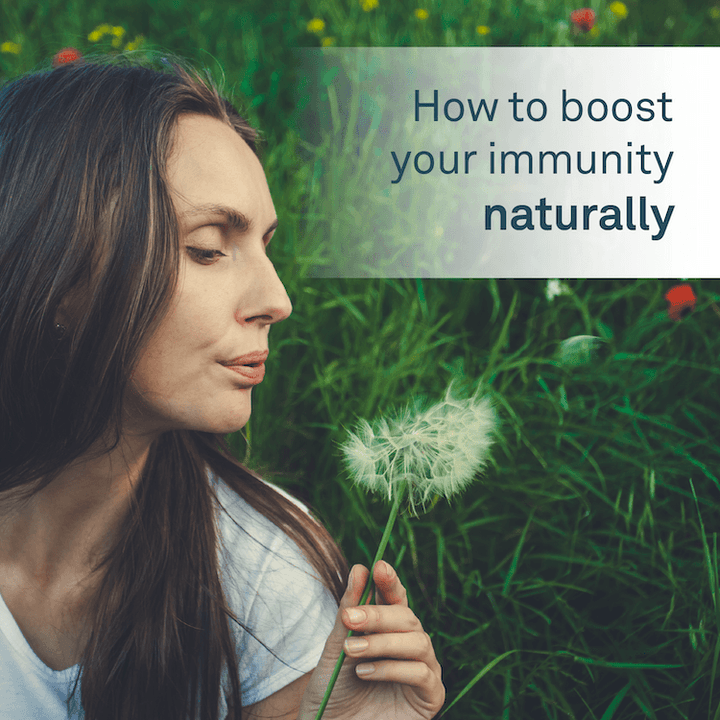 If there's one lesson to be learned from the past year, let it be this: health is a necessity, not a luxury. We want you to live your healthy best - and to support you in getting there. Whether you're new to the wellness world, or a wellness expert looking for new ways to stay healthy, let's dive right in and get to know our top natural immunity supplements and superfoods to help keep your immune system thriving!
1. Bee Propolis for Immunity
How does bee propolis support immunity?
Bee Propolis is a potent antimicrobial agent that bees use to protect their hives. We harnessed its power to create an immunity supporter that's second to none at fighting infections and inflammation, like sore throats. Locally sourced in the Okanagan Valley, BC, our liquid bee propolis has a unique antioxidant profile, for well-rounded protection.
What are the benefits of bee propolis?
Fights sore throat, canker sores and oral inflammations.
Diverse source of antioxidants for potent immunity support.
Easy to take liquid formula - especially for children and the elderly!
2. Reishi for Immunity
How does reishi support immunity?
The King of Mushrooms to the rescue! Reishi mushrooms have been traditionally used for immunity and stress support for at least four thousand years. As an adaptogen, reishi helps modulate and support the immune system, especially during times of increased stress.
What are the benefits of reishi?
Modulates and supports the immune system.
Excellent source of antioxidants, to support immune function.
Adaptogen, helping prevent mental and physical fatigue related to stress.
3. Vitamin C for Immunity
How does vitamin C support immunity?
Well known for its role in helping your immune system combat attacks from colds and flus, vitamin C is also an important antioxidant for our body. Each Instant C Effervescent tablet provides 1,000 mg of vitamin C and dissolves quickly in water to make a refreshing beverage in three natural flavours: Orange, Raspberry or Peach Mango.
What are the benefits of Instant C Effervescent?
Helps immune system combat attacks from colds and flus.
An antioxidant for protecting the body from oxidative damage.
Important for collagen, connective tissue and cartilage formation.
Check out our newest Immunity Instant C, D, Zinc Immunity in Peach and Watermelon. 
4. Zinc for Immunity
How does zinc support immunity?
Zinc is an essential trace mineral with many important roles in the body, such as ensuring normal functioning of the immune cells. Organika's Chelated Zinc offers a potent yet well-tolerated dose of this vital mineral to help the body fend off infection without stomach discomfort.
What are the benefits of zinc?
Supports immune function.
Helps maintain healthy skin.
Helps the body to metabolize carbohydrates, fats and proteins.
Chelated formula for better absorption.
5. Probiotics for Immunity
How do probiotics support immunity?
Did you know almost 70% of our entire immune system resides in the gut? Help the integrity of your gut health so your immune system can flourish with Organika's Probiotic + Prebiotic Powder, a blend of four clinically proven probiotic strains and Actilight, a prebiotic fiber extracted from beetroot.
What are the benefits of Probiotic + Prebiotic powder?
Help support intestinal health and promote a balanced gut flora.
Improve digestive discomfort due to mild functional bowel disorders.
Provides 250 million CFUs + 2.5 grams prebiotic fibre per sachet.
Shelf stable - no refrigeration required!
Shop Probiotic + Prebiotic Powder
6. Quercetin for Immunity
How does quercetin support immunity?
Quercetin, a bioflavonoid widely found in plant foods, has been studied particularly for its antiviral properties. Bromelain, when in combination with quercetin, helps to improve its absorption.
What are the benefits of Quercetin with Bromelain?
Studied for its antiviral, antioxidant, antihistamine and anti-inflammatory properties.
Includes the naturally occurring enzyme bromelain, which helps to decrease inflammation.
7. Spirulina for Immunity
How does spirulina support immunity?
Spirulina is an edible single-celled organism that contains all essential amino acids. It provides an excellent source of antioxidants and iron, helping support the immune system with much-needed nutrients for its healthy function.
What are the benefits of spirulina?
High in antioxidants, including beta-carotene.
Vegan-friendly source of protein and iron.
8. Bone Broth for Immunity
How does bone broth support immunity?
Bone broth is a highly nutritious type of stock made by simmering animal bones and connective tissues. Add Organika's broth powders to your kitchen arsenal and support your immunity with a high protein, gut-healing, low sodium alternative to conventional bouillon.
What are the benefits of bone broth?
Heal and strengthen the gut (where roughly 70% of one's immune tissue is found).
Full of easy-to-digest nutrients, required to strengthen the immune system.
Free from added hormones, antibiotics, heavy metals and pesticides.
9. Black Cumin Seed Oil for Immunity
How does black cumin seed oil support immunity?
Traditional oils for the win! The medicinal benefits of black cumin seed are prized in Middle Eastern and African communities, where it has been used as a remedy for respiratory ailments for centuries.
What are the benefits of black cumin seed oil?
Traditionally used to treat cough, bronchitis, fever, asthma and influenza.
High in thymoquinone, a volatile oil with antioxidant and anti-inflammatory properties.
A source of linoleic acid, studied for its balancing effects on the inflammatory response.
10. Colostrum for Immunity
How does colostrum support immunity?
Build your immunity! Colostrum is a substance derived from cow's milk. Chock-full of nutrients necessary for growth and development, colostrum has immunomodulating effects to support your immune function, particularly of the upper respiratory tract.
What are the benefits of colostrum?
Helps to support immune function within the throat and nasal passage.
Sourced from free range, grass fed, added hormone-free grade A cows from the USA.
11. Vitamin D for Immunity
How does Vitamin D support immunity?
Known as the "sunshine vitamin," vitamin D plays many important roles in the body and immune health is one of them! It helps to elevate the work that your immune cells do to fight off viruses and bacteria; so particularly important to defend your health.
What are the benefits of Vitamin D?
Helps the immune system fight off bacteria and viruses
Helps in the development and maintenance of bones and teeth
12. Electrolytes for Immunity
How do electrolytes support immunity?
Hydration is important for immunity! Staying hydrated involves having a balance of electrolytes (specific essential minerals). A deficiency in these nutrients compromises your immune health (amongst other things). These nutrients include sodium, magnesium, and potassium.
What are the benefits of electrolytes?
Instant hydration to support during exercise, heat, travel or illness
Play a role in various reactions throughout the body and needed for optimal health